Reflecting on Paris Air Show
The 53rd Paris Air Show was a success! Our booth exhibitors enjoyed interacting with attendees, showcasing Radiall's rate-enabling products and checking out the other booths. See what a few of our employees had to say about the show.
"This was my first year at Paris Air Show, so I had a lot to see. I learned more about the different applications in which our customers use connectors. I was reminded how huge the aeronautic sector is, and how connectors are a small but very important part of airplanes."
– Dolly Godier, Junior Marketing Product Manager
"The feature I liked most at our booth was the connector demo area; it was very well integrated in the booth structure."
– Christophe Masnou, Marketing Specialist
"Our booth was beautifully designed, and it had a very large screen showing Radiall products and facilities. The show was a great opportunity to meet Rafi, Radiall's new mascot, for the first time. I look forward to learning more about him."
– Pascale Letteron, European Distribution Manager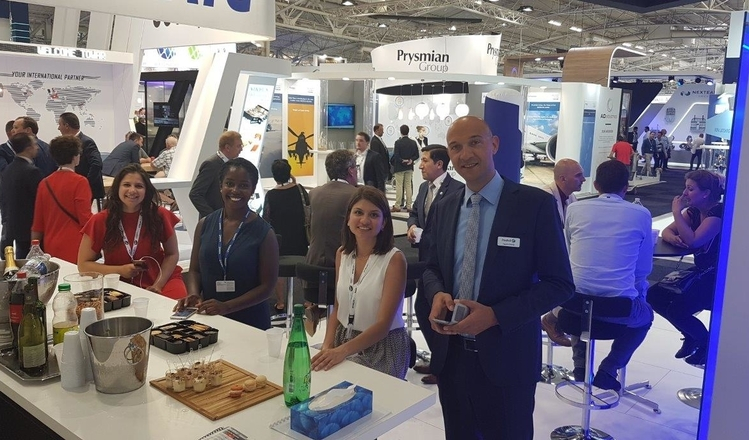 A group of our inside sales representatives visited the show for their first time this year. They enjoyed watching the flight demonstrations and being able to see firsthand the connection between our products and their applications.
We're already excited for the 54th Paris Air Show in 2021!