Environment
With more than 70 years of family leadership, Radiall is proud to have built a culture of support and innovative ideas.
Our global teams come together to encourage innovation and develop quality products for our customers around the world. With manufacturing facilities on three continents, you'll find us everywhere technology brings people together. We support nine industries and hundreds of applications, so the work we do can truly impact every aspect of society. We offer a flexible schedule, work-life balance and opportunities for professional development, so we can be a company that grows with our employees. We want to be a place that you are proud to work for.
EMPLOYEE BENEFITS
LOCATIONS

Global career
opportunities

WORK-LIFE BALANCE

Enjoy life at work
and outside of work

TEAM BUILDING

A community of
innovators

PROFESSIONAL
DEVELOPMENT

Career tools and
education assistance

HEALTH CARE

Excellent healthcare
benefits for all

FLEXIBLE SCHEDULE

Flexible working hours
or hybrid schedule

PAID TIME OFF

Time for rest
and vacation

BIG IDEAS

Solutions to simplify
complex problems
Support
FAMILY HISTORY

Family-owned for more
than 70 years

Since 1952, Radiall has been family-owned, centering our company culture on support, innovation and technical expertise. This work environment means our employees can have the support of their colleagues and management to succeed and thrive.

INNOVATIVE ENVIRONMENT

Growing alongside
our employees

Innovation only happens when people are invested, passionate and encouraged to explore new ideas. With programs, dedicated spaces and collaborative environments, we are able to grow the business and our employees' skills.

EMPLOYEE MOBILITY

Empowering employees to
reach their potential

Developing new technical skills and soft skills in the workplace allows our employees to have more opportunities for internal mobility and career development. Our training platform is ever-evolving to help employees learn new skills, keep up with changing technology and reach their potential.
Development
At Radiall, we are committed to supporting our staff to enable them to adapt to change and learn new skills or technologies. We help people develop their skills with an online training platform called Radiall Campus, on-site trainings and, at some sites, through a training academy where we build training programs alongside other companies.
There are opportunities for career growth and internal mobility, allowing you to develop your career with Radiall. By working with your manager and Human Resources, you can discuss your career goals, professional development needs and gain skills for leadership, management and more.
Join Our Team
The ideal candidate isn't just someone who has the right skills. It's someone who shares our values and our goal of shaping the industry of tomorrow. If that sounds like you, learn about our application process and find the right opportunity for your career.
Apply Now
Imagine Bigger, Imagine Blue: Radiall's Purpose Program
"Thanks to this mission, I have been able to connect up with awesome colleagues around the world. It's an experience and an incredible adventure seeing people who are committed and who show that each connection matters! This commitment makes me profoundly proud of being part of this Transformation Ambassadors team and proud of being part of Radiall."
SILVIA
Obregón
Explorers
"I discovered a tried and tested, structured development methodology through the Explorers program, which makes it possible to grow a simple intuition. Mine concerned the recycling of industrial waste to reduce the environmental impact of businesses. The idea is to favor a circular economy notably by encouraging in-house reuse. I therefore targeted three types of waste that have a significant impact on the environment, for which I will soon be testing the solutions I've identified. The Explorers program is also a moment for sharing, mutual assistance and solidarity between members of staff from different horizons. These are intense moments both of work and of shared emotions. All the explorers commit themselves fully and take great pleasure in this adventure."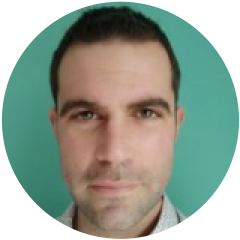 WILFRIED
Château-Renault
The Digital Passport
"What I like best about my role as a Digital Ambassador is that it gives me the opportunity to learn and then share that knowledge with my colleagues."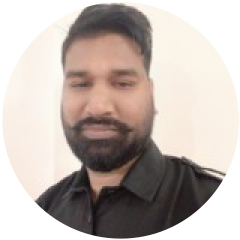 VISHNU
Bangalore
Our Elles Bougent Partnership
"I've discussed the subject of women's place in their everyday working life with young girls. They were convinced that they would have to choose between having a family or having a successful career. It was a pleasure for me to help them deconstruct their prejudices."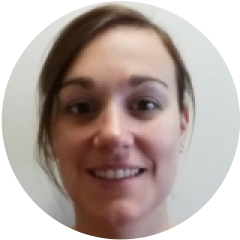 CÉCILE
Centr'Alp