Q&A with Philippe
Philippe joined Radiall 32 years ago. He explored a number of departments before becoming Radiall's very first field application engineer (FAE). In 2019, he received the Best FAE award from Nokia.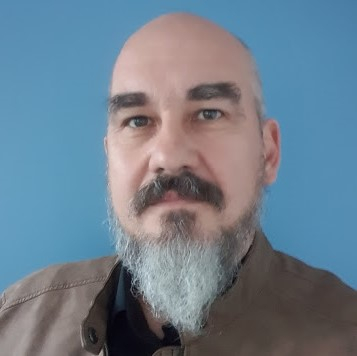 Q.Can you tell us more about your role as an FAE?
A.Field application engineers support our sales teams in helping customers integrate our products. Because FAEs know Radiall products like the back of our hands, we're in a position to identify the configurations that are best suited to customer needs. We also provide the design offices with the information they need to develop new connectors. As an FAE in Europe for the telecommunications market, I work with customers such as Nokia and CommScope.
Q.What do you like most about your work?
A.What I like most is being of service to people. After several years in the field and many business trips abroad, I have formed close ties and established a relationship of confidence with my contacts, whether they are customers or colleagues in our subsidiaries. This allows us to work together closely. I always strive to be available and responsive, and above all to treat my customers with the consideration I'd like to receive in return. When I meet my counterparts and they share their satisfaction with me, I experience the satisfaction of a job well done.
Q.What is a typical day like for you at Radiall?
A.I start my day by looking at my emails to make sure there hasn't been some emergency during the night. That can easily disrupt your schedule for the day. Then I deal with various requests, focusing on the most urgent ones, particularly those concerning Nokia, my main customer. Most of the products designed for the telecommunications market are developed in Asia, so I spend a major part of my morning exchanging with my Chinese colleagues so they can move forward on our projects and ensure that we meet our deadlines. I regularly review requests for modifications or quality-related problems that may occur with our customers or in production. Like any good mechanic, I make sure the wheels are kept well-oiled, to ensure that the machinery doesn't seize up.
Q.What's the best advice you have for people wanting to pursue a career in your field?
A. Being a field application engineer requires precision, technical knowledge and a good sense of diplomacy. As I often say, FAEs are between a rock and a hard place. They're often on the front line when problems arise. If I could only give one piece of advice to someone wanting to work in this area, it would be that you must be genuine. The FAE must take the time to listen and pinpoint the customer's needs so that you can materialize what they need. The relationship with customers is based on mutual respect, so you must never leave customers without answers to their questions.
Q.What's been your proudest moment in your career?
A.I joined Radiall on November 2, 1987 as an operator. Since then, I've worked in a variety of teams: Shipping, Cable Assemblies, and Space, until finally joining the Design Office. This step marked a turning point in my career. After several months of printing out India ink blueprints, I discovered CAD (Computer-Assisted Design). My boss managed to convince me to resume my studies and go to night school so that I could "bring myself up to scratch." At nearly 30, I received my baccalaureate and then got a DUT (University Technology Diploma) in Mechanical Engineering and Automated Production. I'm immensely grateful to everyone who gave me so much encouragement.
Q.Can you tell us more about your current projects with Nokia?
A.Of course! At the moment, we have a number of projects in progress for Nokia sites in Europe, Asia and the United States. These projects concern the new Board-to-Board solutions or the optimization of our OCTIS connectors for the imminent launch of 5G, for which Nokia is one of the key players. The major changes that 5G is going to bring will open up new markets for innovative connectors.