OCTIS™ Wide Universal Plug Kit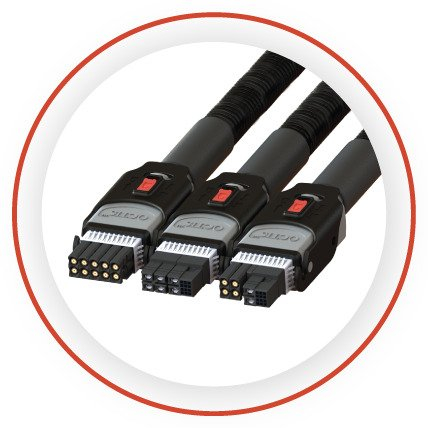 At Radiall, Simplification is our Innovation.
The OCTIS™ 41 mm wide universal plug kits are being produced in new variations that can accommodate multiple interfaces in a single housing. This gives customers the flexibility to build high-density harnesses in a virtually unlimited number of combinations and take advantage of the simple and rugged OCTIS design. OCTIS solutions are particularly suited for harsh outdoor environments.
Six years after the start of its mass production, Radiall's OCTIS series has become a preferred and unrivaled standard that enhances the design of small, high-performance 4.5 and 5G radio equipment.
New variations of OCTIS plugs and receptacles are being developed to support customer needs. The wider 41 mm version enables the use of QSFP transceivers on Remote Radio Heads. Users can design their own custom interface arrangement by selecting and placing the necessary modules to meet their application requirements. The following modules are currently available: Ethernet (up to Cat 6a), AC or DC power, coax (SMP-Com), and multi-contact, power and optical hybrid solutions.
FEATURED BENEFITS
Tool-less solution
Receptacles can be integrated directly into the box
Modular arrangement of various interfaces in a single housing
Available in multi coax solution, power and signal hybrid solution, optical and power hybrid solution, ethernet hybrid solution
Smallest I/O outdoor connector in the wireless telecommunication market
20-year life span in harsh outdoor environments