Michel Maximilien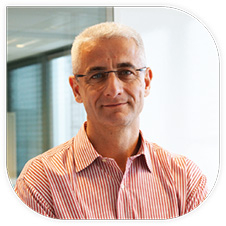 Michel is the Global Product Marketing Manager in charge of the civil aero market for the RF&I division. He supports customers in the development of innovative systems required by Aircraft connectivity for in-flight entertainment and ATM.
On the inspiration for flexible cables + self-lock connectors...
The inspiration came from discussions with customers about aircraft connectivity and the new standard ARINC 791 and ARINC 792.
On simplifying the life of those who use it...
These products help decrease weight, save time and prevent error. The cable by itself, due to its low bending movement, requires very low energy to bend. This allows for a lighter system design. The self-lock connectors on the side of the flexible cables eliminate the need for the fastidious installation of lock wire, thus removing the risk of lock-wire-related FOD (Foreign Object Debris) and saving time.
On the product development process...
Civil aircrafts require more and more connectivity. Improved security also necessitates new standards and high data rate communications. In this field, Radiall's expertise in both aeronautics interconnection and RF and microwave connec tors is a big strength. Our approach is driven by one of our strongest values: simplification. We have worked closely with antenna manufacturers to ensure our products have been thoroughly tested and are perfectly suited to the application.
"We have brought added value by proposing innovative designs from a formal specification. First, the cable life surpasses customers' expectations. Second, self-locking technology is a big advantage that customers had not considered before we offered it."

- Michel Maximilien
Learn more about SHF3 UF and Self-Lock Connectors