Coaxial Connectors for DAS Small Cells and Macro Cells
Radiall designs a wide range of RF coaxial connectors for the telecom market. Our NEX10™ is ideal for Distributed Antenna Systems (DAS) and small cell applications. M-Loc™ is perfect for macro cell applications where multiple antennas need to be connected to RRH/RRU. Keep reading to learn more about how both solutions enable densification of network equipment.
NEX10™
NEX10 is a miniature connector series designed to meet the demands of small cell and 5G networks. NEX10 offers a compact design that is 50% smaller than 4.3-10 connectors. NEX10's unique design separates electrical and mechanical reference planes, and its small form factor interface offers very low PIM performance under static and dynamic conditions. The extremely durable connector has a lifespan of 100 mating cycles (500 in Test & Measurement applications) and can withstand temperatures from -55 to +125 °C. NEX10 is available in screw-on or push-pull coupling. This product series includes connectors, cable assemblies, adapters, terminations and attenuators.
This connector utilizes Radiall's HEP2R plating upon request, which makes the anti-corrosion even more effective at 720 hrs NSS. Radiall's HEP2R plating is allergy-friendly, RoHS and REACH compliant. Learn more about HEP2R plating.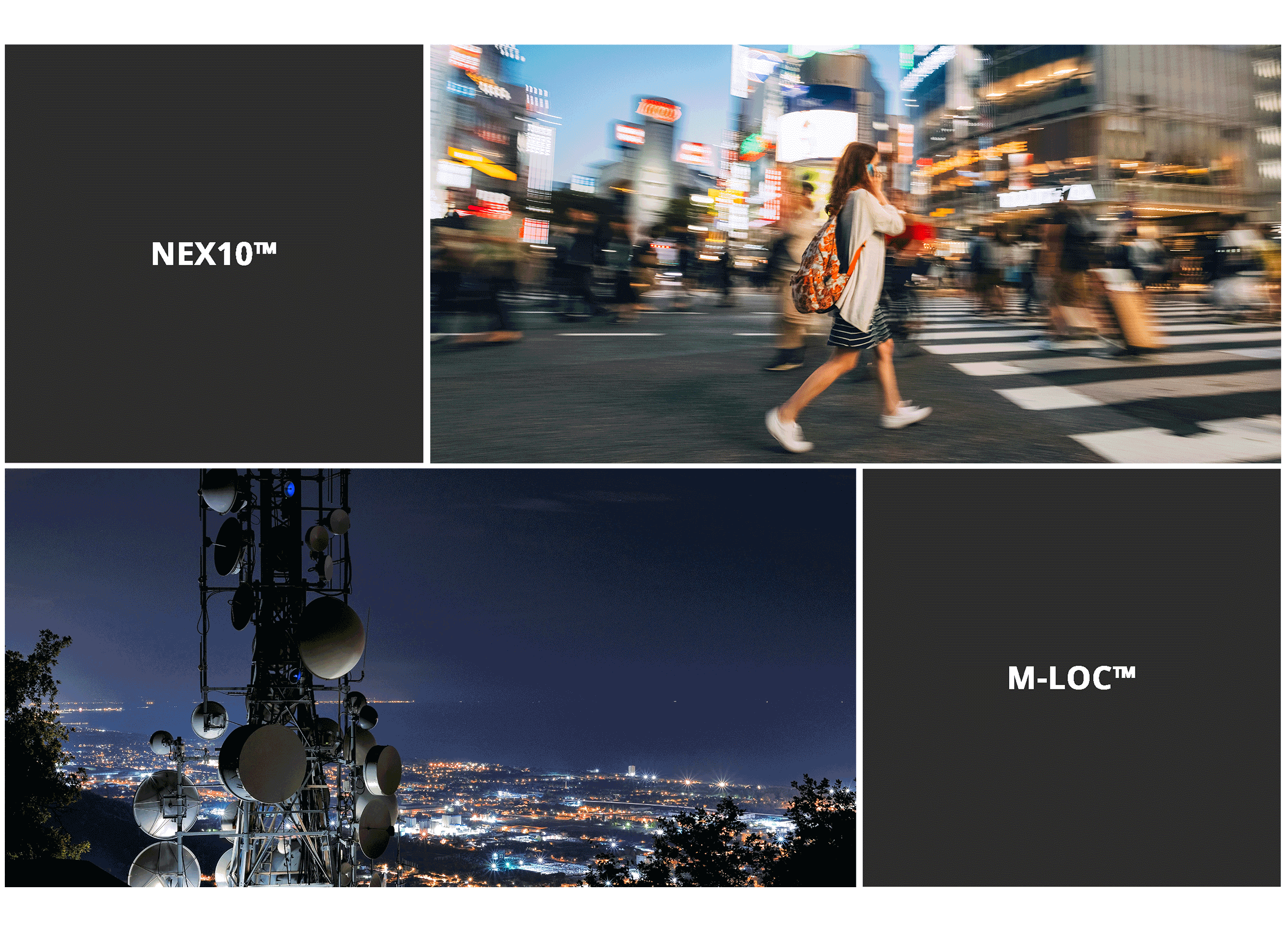 M-Loc™
5G technology has increased the number of coaxial connections required between antennas and radio units. Radiall's new M-Loc series addresses the need for more complex connections by providing a low PIM, multi-coax RF solution in a single form factor that simplifies installation for a variety of MIMO and multi-frequency band configurations.
M-Loc's interface is compatible with NEX10 and provides outstanding electronic performances, such as dynamic PIM stability (< -119 dBm @ 2 x +43 dBm) and return loss (gated: 38 dB @ 3.5 GHz). The standard jumpers utilize up to 3/8'' cable types. Its patented quick lock mechanism secures connections, saves installation time and does not require any special tooling. M-Loc is available in either a four- or a five-port configuration; the center port of the five-port option provides flexibility and can be used as the calibration port or ASIG. HEP2R plating is also available on M-Loc.
If you have questions about these solutions or would like to request a custom solution, book a virtual meeting with one of our experts today.