Expanded End-to-end Optical Solutions with Timbercon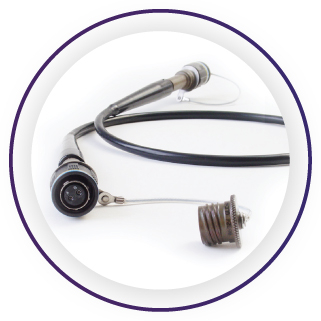 At Radiall, Simplification is our Innovation.

Radiall is a global leader of end-to-end optical interconnect solutions for harsh environments. Our complete product offering includes high-speed active components and high-quality ruggedized optical contacts and connectors. Radiall recently acquired Timbercon, a fiber optic interconnect specialist. This acquisition expands Radiall's offering of custom, difficult-to-build optical and hybrid assemblies.
Timbercon reinforces Radiall's capability to provide our customers with end-to-end optical assemblies, and their facility in Oregon, USA improves our regional support. With the addition of Timbercon, Radiall is building a stronger optical interconnect offer that covers:
A wider range of interconnect solutions to build turnkey optical assembly solutions: single-fiber and MT-based multi-fiber interconnects, as well as Expanded Beam, MIL optical, hybrid and hermetic connectors
High-end capabilities for harness manufacturing and multi-fiber management, including overmolding
Solutions for a wide variety of applications, including:
- Inside-the-box with active optics for high speed
- Outside-the-box, ground harnesses and specialty solutions
Multiple markets: civil aerospace, defense, space, telecom, datacom, industrial and more
With Timbercon's product line and our D-Lightsys® transceivers, we are a unique provider of end-to-end solutions for the complete optical link.
Learn more about Radiall's end-to-end optical solutions.