Long-lasting Connectors for Telecommunications
Radiall's wide range of interconnect products provide excellent electrical and mechanical performance for a variety of telecom applications that enable high-speed data communications.
POWER-MAX is a new range of RF board-to-board connectors designed to support high-power applications for long term use (≥ 10 years). When creating the POWER-MAX range, design engineers focused on developing a product that saves space while offering long-term reliability and stability. Systematic theory and age testing was used to ensure a long life span under harsh environments.
What are B2B connectors?
Board-to-board connectors are used to connect printed circuit boards (PCBs) or PCBs to modules (such as filters, duplexers) without a cable by blind-mating; they enable the transmission of analog or digital signals. RF B2B/B2M connectors are able to replace bulky RF cable assemblies to meet the latest miniaturization needs.
Applications of POWER-MAX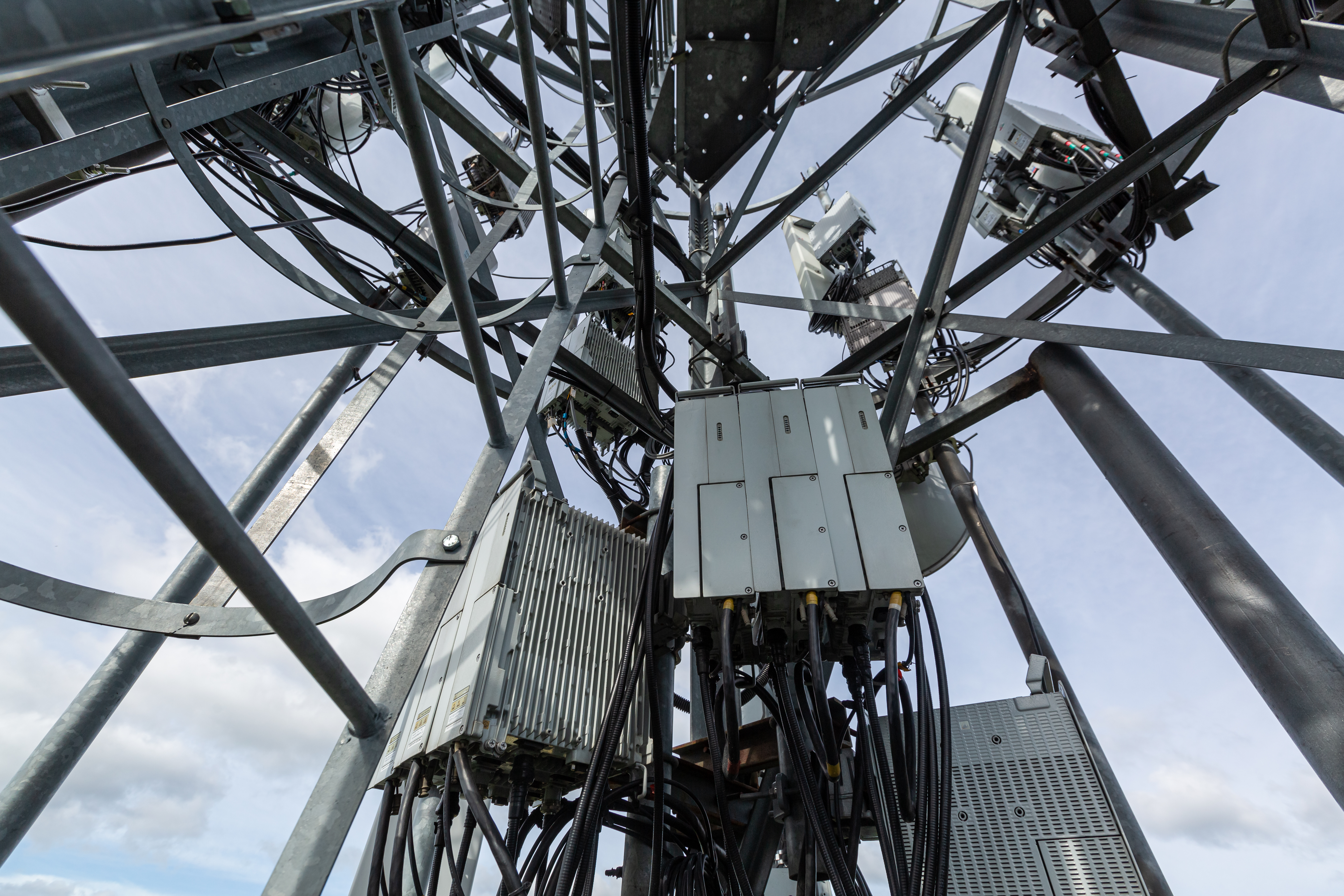 Radiall's POWER-MAX connectors are mainly used in remote radio unit (RRU) platforms. RRUs are transceivers in wireless networks, mostly found on base stations towers that make it possible to transmit information. Since the RRU always promises a long life span (typically 10 years), the reliability of B2B connectors under high power is critical.
Higher RRU output power levels are required to ensure that the RF systems can meet the high power, duration and reliability demands of telecom operations.
The POWER-MAX range is perfectly suited for multi-band or ultra-band RRU demands and provides a cost-effective solution to support operators in making better use of limited site resources.
A critical challenge in RRU high-power applications is the ability to control the temperature within the recommended long-term working range for BeCu (beryllium copper) at 165 °C.
In order to meet these requirements, the POWER-MAX connector was designed with thermal conductive insulators to support long-term and high power handling in a compact size. Radiall can monitor the connector's center contact temperature during power tests, without impacting the VSWR and IL - which is considered an advanced test method.
The POWER-MAX connector has been certified to use for more than five years on high-power commercial RRU platforms due to its ability to maintain performances at ≥ 160 W @ 2.7 G,105 °C for long-term (≥ 10 years) use. With an increased need for reliable communication, the POWER-MAX supports customers' needs for durable and ruggedized connectors that will last well into the future.
Book a virtual meeting with an expert to learn more.