Empowering Employees to Succeed
During a time when many individuals are switching companies and career paths more frequently than ever, we are proud to have employees around the world who have stayed with our company and have grown their careers at Radiall. We are committed to providing our employees with the knowledge, tools and pathways to strengthen their skill sets and advance their careers.
We are a company committed to continuous learning, which is why we equip our employees with tools to move forward in their careers and opportunities to acquire new skills. Employees are encouraged to attend conferences and webinars to learn about industry trends and changes. Additionally, we encourage employees to pursue higher education or certifications in their field, and we provide financial assistance to make those steps possible.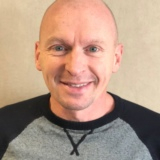 Gilles Bressy is just one example of a Radiall employee who experienced firsthand the internal growth that many of our employees see throughout their careers. Gilles started working at Radiall in 1996 as a storekeeper. He later became in charge of the entire store. Next, he was promoted to a project manager at Radiall Voreppe, and eventually he became responsible for the European logistics platform. Now, after 24 years at Radiall, he is in charge of the RF&I operational platform.
Stories like Gilles' make us who we are, and there are many stories like his. Read about Huib, another long-time Radiall employee who has grown his career at Radiall. Our goal is to find the best and keep the best, so that we can be the best. Will we be part of your career journey?
READY TO JOIN THE RADIALL TEAM?