Cathy Combet on Q-MTitan™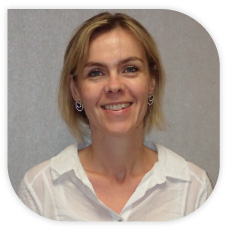 Cathy serves as the Fiber Optics Product Manager and oversees the entire product life cycle for Q-MTitan™.
In aerospace and defense markets, demand for bandwidth is constantly increasing along with the volume of data required for new systems. Equipment manufacturers need to find solutions that optimize size, weight and price. They also need to depend on a reliable solution for their high-density connection.
Radiall's Q-MTitan™ contact incorporates and protects an MT ferrule within a ruggedized body. The main innovation of this product lies in its capacity to be used in existing Quadrax cavities of most multipin connectors, therefore allowing mating for 12 optical fibers and the transmission of a large bitrate (up to 12x10 Gpbs).
The development of Q-MTitan™ was a great team effort that resulted in a well-designed product with high technicality and proven performance. This new product range enables our customers to easily upgrade their systems to cope with the increasing demand for higher bandwidth without compromising on space.
"I participated in the orientation of the development to make sure the product met the customer's expectations. I also managed the introduction of this product on the market and gathered all the information to see future evolutions of this product range." – Cathy Combet