Q&A with Carole
Carole joined Radiall Isle d'Abeau in 2018 as the Site and Human Resources Manager.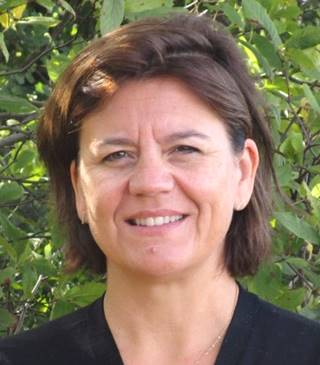 Q.Can you tell us more about your current role?
A.As the Human Resources and Site Director of Radiall Isle-d'Abeau, my mission is to ensure that Radiall's activities have the human resources and infrastructure they need to operate smoothly. On the HR side, that means recruiting, training and facilitating career development and administrative tasks. Radiall also relies on me and my teams to relay and activate corporate programs such as Radiall 2025. Finally, I am responsible for ensuring that employees feel good about their work and environment so that they are able to deliver the expected results with a high level of personal satisfaction.
Q.What do you like most about your work?
A.The people, for sure! I like the complexity of human relationships. I continuously act to develop constructive, positive and efficient interactions to better serve our work goals. I enjoy finding creative situations to the everyday issues at our site.
Q.What is a typical day like for you at Radiall?
A.Every morning, I start my marathon of a day with flavored tea! My mission is very operational. Every day, I meet with employees, managers and teams to listen and help them grow together. I also work with them to find solutions to their concerns and expectations. I participate in various meetings to move projects along and meet deadlines.
Q.What's the best advice you have for people wanting to pursue a career in your field?
A.Whatever field you are interested in, my advice is to be confident in your ambition, expectations, desires and intuition in terms of your career. Even if the role is sometimes difficult and demanding, always remember that people are the most important asset of a company. That is why I consider it a privilege to manage human resources at Radiall.
Q.What's been one of the proudest moments in your career?
A.In the 26 years of my career, I have had the opportunity to lead dozens of interesting projects, such as organizing an open house with 5,000 guests, transforming an industrial plant into a party venue for a company's 20th anniversary and hiring people from all over the world to work at our site. I am most proud of the fact that I have always maintained great respect for people. In difficult situations of restructuring, dismissing and recruiting, I always took the time to actively listen and sincerely consider the women and men I have interacted with.

Many of the individuals I have worked with have shown me gratitude, and that is what has fed me the most since the beginning of my career.