Carine Lahoreau on QuickFusio™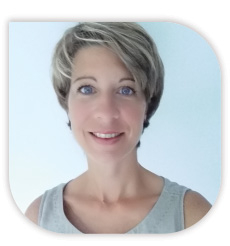 Carine is the Marketing Manager for Multipin Connectors and the Aerospace Market Manager where she analyzes market changes and oversees Radiall's development strategy.
The aerospace market requires small, lightweight, and quick to use connectors with high performance in order to:
1) Answer to the increasing segregation need
2) Replace non-aerospace, cheap & non-reliable connectors in cabin application such as D-subs
With the development of QuickFusio, our US and French marketing teams collaborated on a joint effort to gather data from customers and write a complete product specification based on market feedback.
From that insight, our teams understood that the need was for a full connector and versatile range.
The Château-Renault and Obregon teams worked very closely to design and industrialize this new range, which is manufactured in Obregon, our largest facility.
QuickFusio is a miniature connector with the best contact density / weight rate. More than the excellent product performance, our teams are very proud of the versatility of the range, which covers all our customers' needs at a very competitive cost.
"As the multi-contacts connector marketing manager, my first mission is to develop the product offer that answers the market need. To do that, one of my main challenges is to understand customer's pains and gains in term of wiring interconnect systems, and to transform them into solutions."
– Carine Lahoreau