2017: Year in Review
From product launches to employee-led transformational projects, our Radiall team presents our favorite innovations and moments for the year.
1
- Keeping Things Simple
We have a long tradition of putting our customers first, by simplifying their lives with innovative solutions, easy to install products, streamlined ordering process, and manufacturing excellence. 2017 was another year honoring that tradition and simplifying the lives of our customers so they can enable the future. At Radiall, Simplification is our Innovation. Thank you to all our customers.
In a year defined by increasingly complex global challenges, our engineering and manufacturing teams were dedicated to creating innovative interconnect components our customers can rely on for performance and simplicity. Some of our latest innovations are helping customers across 7 different industries meet demanding application requirements. Here's a partial list of product launches we're proud of this year:
Nex10
,
Ez-Lux
,
ExoBeam
,
Quartz
,
Space Coaxial VHP TNC Connectors
10 years ago, we opened the Radiall Obregon manufacturing facility. Today, this facility is certified AS9100 by BVQI and is ISO 14000 compliant. Radiall Obregon is also the largest (115,000 sq ft) and most diverse manufacturing plant in the organization.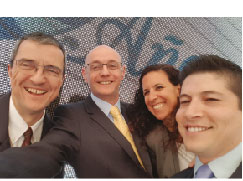 4
- Sustainability Challenge
Carpooling, biking, rollerblading... 300 employees left their individual cars at home for the annual Mobility Challenge in France.
Radiall now has a fast lab space designed as a drop-in center where our technically-minded community can discuss engineering problems, print 3D prototypes and find solutions more quickly. Find out more about the employees who first proposed this idea:
www.radiall.com/insights/fastlab
We partnered with TEDx Tours to discover more "ideas that deserve to be shared". The 2017 theme was "Perspectives" and our own employees were inspired to share their stories.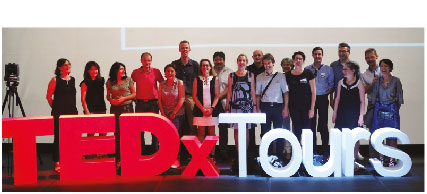 We partnered with Elles Bougent in Paris to inspire more young women to pursue careers in engineering and technical fields. After site visits and talking with our experts, we hope these amazing young women saw how our engineers are putting their passion to work solving today's most complex problems with creativity and innovative expertise.
www.ellesbougent.com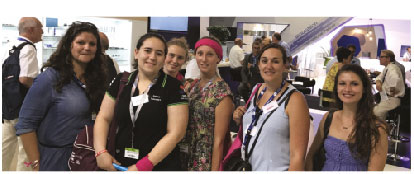 We love comedy. And red noses. Organized by Comic Relief, Red Nose Day aims to raise awareness and money to end child poverty. Our North America teams were happy to help support this cause.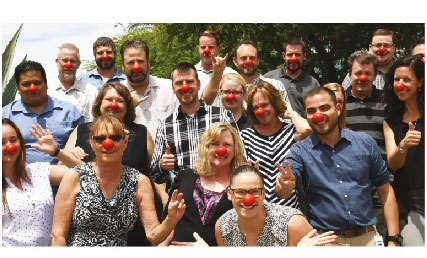 We're been part of the Paris Air Show since 1983. Le Bourget hosts record breaking numbers of exhibitors that represent the global aerospace market. Meeting our customers at the largest air show in the world is one of our greatest highlights of 2017!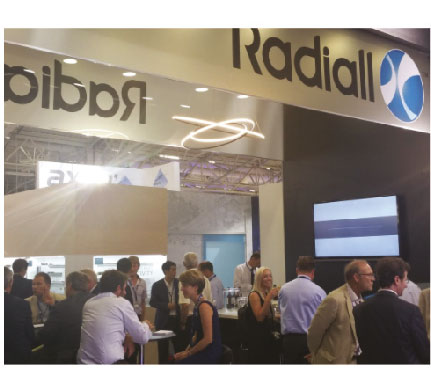 LOOKING AHEAD TO 2018
In looking back over the past year, we have one final highlight. As part of our employee-led transformation project "Radiall 2025", we initiated workshops to collectively review our company values. After that company-wide process, we debuted the following values: Grow Together, Be Genuine, Make It Simple, Dare to Be Audacious. At Radiall, we're proud to say that these values guide our actions each and every day and will continue to in 2018.
2018 will present new challenges and opportunities. As we drive toward an increasingly complex and interconnected world, we're committed to putting our customers first and providing engineering ingenuity to help you meet your unique challenges. Our mission is to simplify the lives of our customers with innovative solutions. At Radiall, Simplification is Our Innovation.
Here's to celebrating the successes of the past year and welcoming the opportunities ahead!