What is RRU in Telecom?
A Remote Radio Unit (RRU), commonly referred to as a Remote Radio Head (RRH), is a transceiver that you'll find on wireless base stations. These transceivers connect wireless devices with wireless networks, making it possible to send and receive text messages, among other things.
RRUs are one of two primary units of a wireless base station. The RRU is the RF processing unit; it transmits and receives signals. You'll typically find the RRU at the top of a base station, mounted near the antenna. RRUs can receive, transmit, filter and amplify RF signals.
The graphic below from Tech Target illustrates where RRUs fit in wireless communications. Every time you send a text, your phone sends a digital signal to a nearby cell tower, or base station. When that cell tower receives the signal, the RRU is responsible for converting it into an RF signal and transmitting it to the cell tower's BBU. Optical fiber connects the RRU to the BBU. The BBU is then able to send the signal to a cell tower near the person you texted.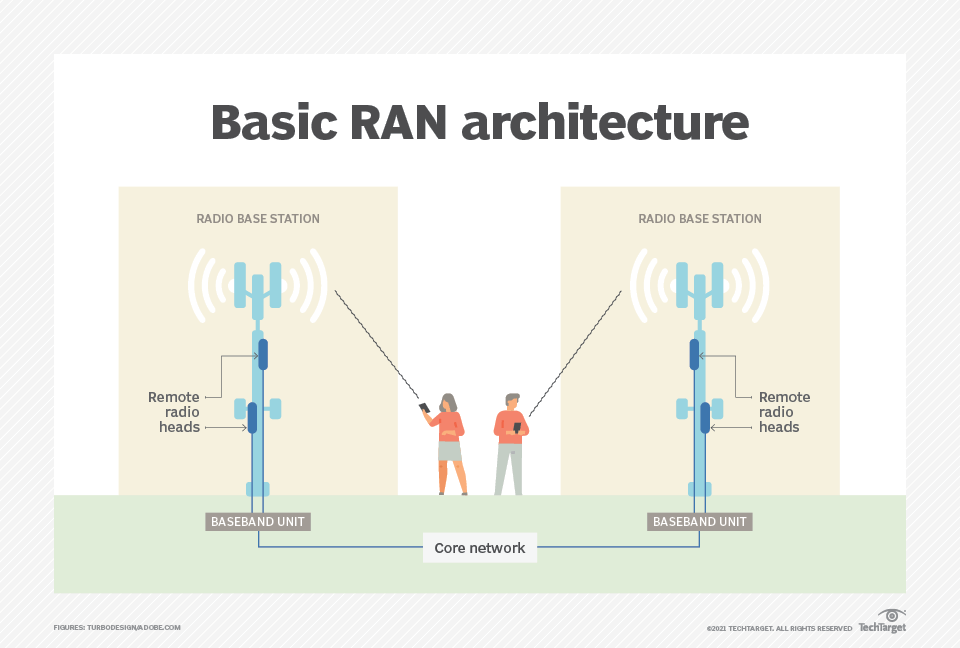 As you can see, there's a lot going on behind the scenes of every text message you send and receive! And this is just the tip of the iceberg.
Radiall Products for RRU
Radiall designs interconnect components that support RRU applications and increase performance. Here are just a few of our products for Remote Radio Units.
The R2CT® connection system is a flexible outdoor solution that meets the needs of telecommunication OEMs and operators for Fiber-To-The-Antenna (FTTA) applications. R2CT® provides a simple, cost-effective, waterproof and sealed connection for Remote Radio Head (RRH) and Unit (RRU) equipment.
OCTIS™ is the perfect solution for outdoor small cell and next generation RRU/RRH projects that support broadband Ethernet and outdoor microwave network units. It offers reliable performance in harsh environments.
RXF and SMP-MAX connectors can also be used in RRU applications. RXF is an optical, ruggedized connector that provides secure and sealed connections. SMP-MAX is a snap-on connector used in wireless telecommunications.
Would you like to speak with a Radiall expert about our custom solutions for telecom applications? Our team is here to help you find the best solution for your application. Book a virtual meeting today.
Read about more telecom topics.