Vincent Eudeline On Quartz Micro Relay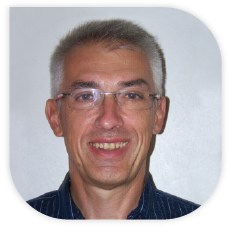 Vincent is the Director of the Microwave business unit. He oversees and manages the marketing and product development of Switches, Passive Microwave Components, and Antennas.
On the inspiration for the product...
The development of the Quartz Micro Relay was in response to demands from customers of our existing Slimline Relays who needed a product with major improvements, such as a much higher frequency range, higher switching life cycles, and a more robust product compatible with reflow soldering processes.
On simplifying the life of those who use it....
The Quartz Micro Relay combines the advantages of a Surface Mount (SMT) device with the high level of RF performances, typically achieved by coaxial electro-mechanical switches:
Installation: time saving reflow soldering process
Cost saving: no cables, no connectors
Easier integration: small size, low weight
Quartz Micro Relays are the perfect example of a very high level of integration without compromise on performance.
On the product development process...
The idea behind the development of Quartz Micro Relays was to combine in a single product the microwave technology of Radiall's high performance electro-mechanical coaxial switches (known as Ramses) and the miniaturized SMT design of the existing Slimline Relay.
"I'm very proud of my engineers who managed to design a true RF cavity in such a tiny product and were able to break up the SMT switches usual limits, in terms of frequency as well as lifetime. The fact that we are the only manufacturer able to propose a Surface Mount electromechanical relay operating up to 26.5 GHz also makes me particularly proud."
– Vincent Eudeline