The Future of Transport: Urban Air Mobility (UAM)
It was not long ago that flying cars and taxis were once restricted solely to the pages of science fiction novels. The concept of a "plane car" was first documented in the early 20th century, and while it continued to be a staple in fantasy and science fiction stories throughout the century, it has yet to manifest in the real world. However, this concept is well on its way to becoming a practical reality in the 21st century. As populations continue to urbanize in large cities, the issue of traffic and congestion continues to grow. At a certain point, there is only so much space for roads and traffic will become crippling. To ease this pressure, several companies are working to take to the skies and develop Urban Air Mobility, or UAM, as a solution to provide accessible transportation for passenger and cargo transport by means of air travel within a city or urban area.
Will There Be Actual "Flying Cars"?
The answer, for now, is not quite. Vehicles for UAM are markedly different from the current aircraft used for transportation. While the VTOL, or vertical take-off and landing aircraft, is at the forefront of future aircraft design in UAM, in all likelihood UAM vehicles will be fully electric, or eVTOL. These aircraft are designed similarly to helicopters and can hover, take off and land vertically. In the case of the eVTOL, the helicopter engine and rotors are replaced with a distributed electric propulsion (DEP) system that turns smaller rotors, and it is the hope that it will be powered either by electric, solar or hydrogen-based tech. While airplanes are designed to transport larger cargo or groups of passengers for long distances, UAM vehicles are being designed for smaller, more localized transportation as an alternative to ground-based automotive vehicles, buses and metros.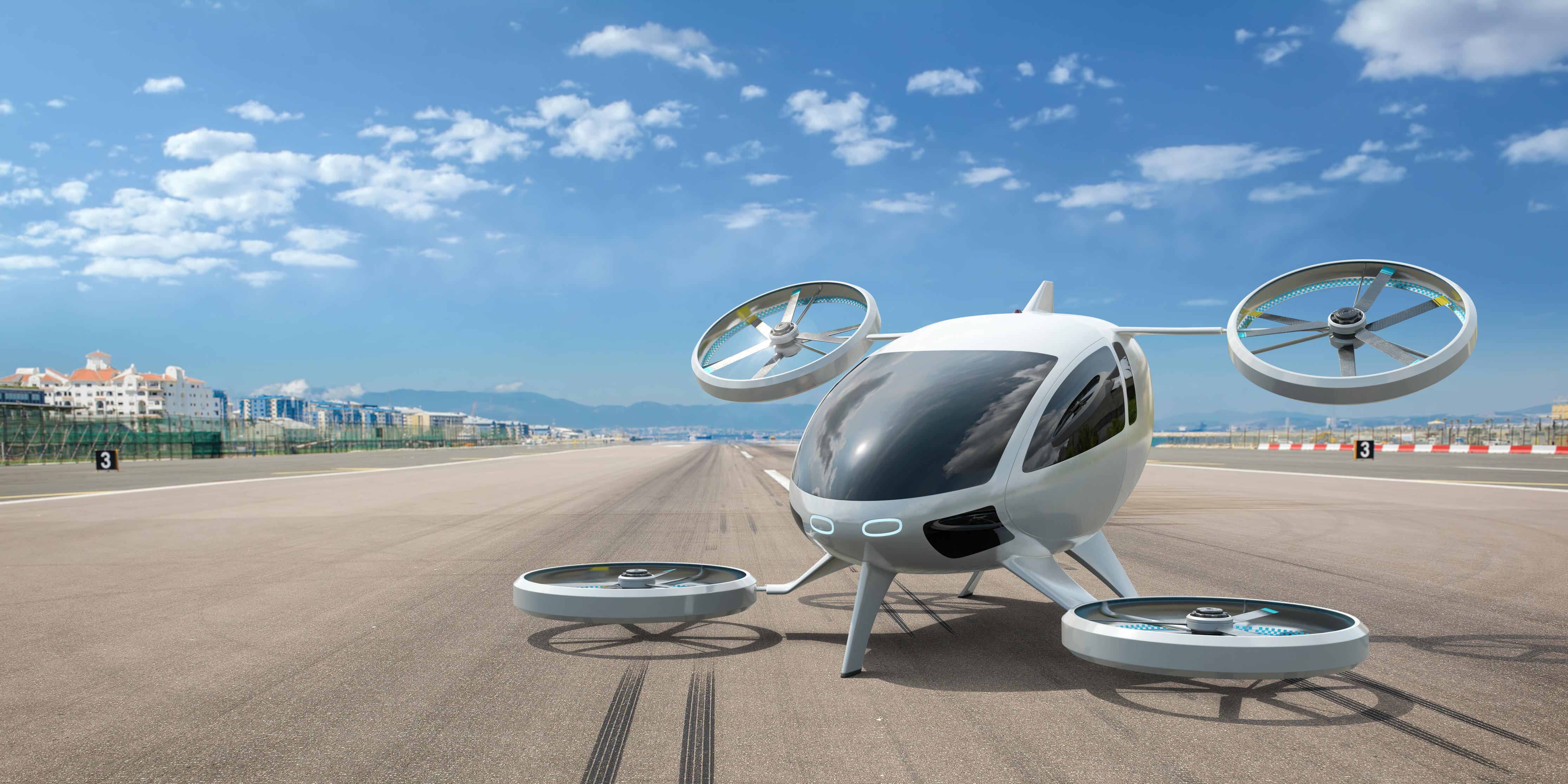 What Challenges Lie Ahead for UAM?
While these vehicles are inching closer to becoming reality, there is still a long way to go before you can step into a VTOL to go across town like you would on a subway. There are many functional and technical obstacles to work through, such as reducing noise generated by these aircraft and planning for a complete UAM ecosystem which would require creating flight pathways in an urban area, as well as hubs where these vehicles can land and passengers can board and deboard throughout a city.
The future is promising for UAM, and when the time comes to construct this type of aircraft, Radiall is ready with a full portfolio to support the needs for these vehicles.
Want to know more about UAM and what Radiall has in store for this market? Our team is here to help answer your questions. Book a virtual meeting today.