Secure Connection For High Vibration
Environments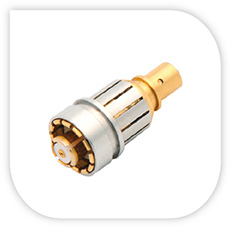 At Radiall, Simplification is our Innovation.

Radiall's SMP-Lock connector system is a simple, effective and efficient solution that provides quick and secure connections for high vibration environments.
The SMP-Lock series has been specifically designed to be able to withstand more severe vibration and shock testing.
SMP-Lock is intermateable with most industry standard SMP series. SMP-Lock dramatically increases the retention force and prevents accidental disconnection by utilizing a robust locking mechanism.
Radiall's SMP-Lock connectors are suitable for cable-to-cable or cable-to-module interconnections inside equipment subject to harsh mechanical stress such as airborne radars, satellites, missiles, UAV and UGV applications.
Features and benefits:
Robust locking feature
Audible and tactile click when locked
Excellent electrical performance
Two-step connection
Low insertion force
Frequency DC-40 GHz
500 mating cycles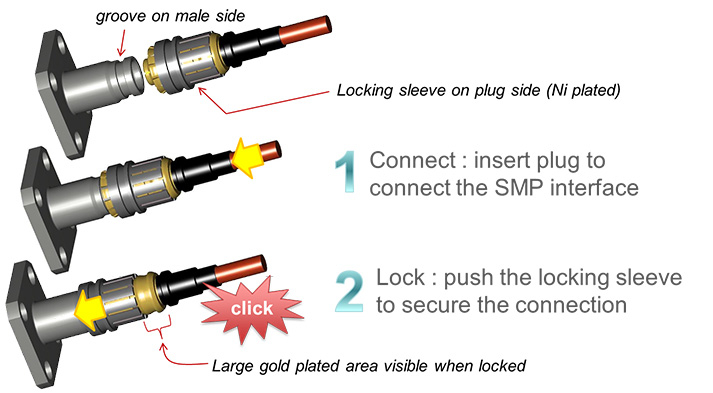 Radiall also offers a full range of SMP-Lock connectors and cables for high temperature and space applications.