RF Cable Assemblies for Quantum Computing
Radiall has entered the booming market of quantum computing, which promises to revolutionize the computing industry in the coming years. Currently, there are only prototypes of quantum computers, and many research institutes around the world are continuing to study and develop this technology.
In quantum applications, routing RF signals to and from each qubit preserves the signal integrity from near absolute zero to room temperatures. Radiall's knowledge and expertise in semi-rigid cables and SMA connectors helps us provide innovative quantum solutions for our customers. For example, our 3D bending machine for semi-rigid and high-frequency SHF cables competencies have already enabled us to co-design and deliver key products to several customers. In addition to cables, many microwave switches and attenuators are needed to enable quantum computers to operate. Radiall offers solutions to meet these microwave needs as well.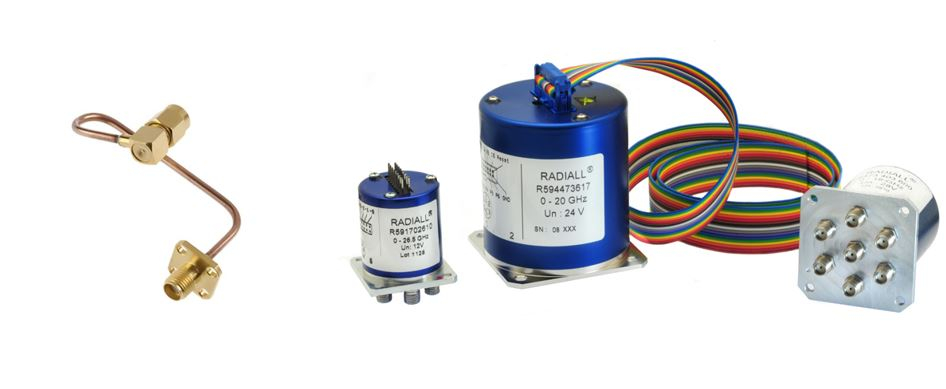 Responsiveness and expertise have been the key ingredients to manufacturing cable assemblies for quantum computers. Radiall's teams in France and India were able to respond quickly to calls for bids and contracts in this new area. Then, our innovative engineering team designed cable assemblies to meet and even exceed the application requirements. The assemblies needed to be thin, reliable, flexible, insulated and miniature. We produced the new cable assemblies in-house in our workshops; many employees had to acquire new skills in a relatively short time in order to meet strict deadlines.
We are currently working on cable assemblies and have opened an R&D project with outside research institutes on various high-tech materials and processes. Quantum computing is an exciting industry to be a part of, and we anticipate the future success of our customers and the advancement of this computing technology.
RF Cable Assembly Featured Benefits
Densification: Miniature connectors, multi-coaxial connectors and expertise in small diameter and semi-rigid cables are essential in quantum computing.
Thermalization: Thermal design and material know-how.
Non-magnetic Solution: Seamless/solderless connectors with higher reliability at solder levels (both CC GC).
Networking: Vast network of external expertise and induced knowledge on tech requirements for cryo environment usage feedback.
To speak to a Radiall expert about our solutions for quantum applications, book a virtual meeting today.