Q&A with Julien
Julien started working at Radiall in 2010. Learn about his Research & Technology role at Radiall and what he does day to day.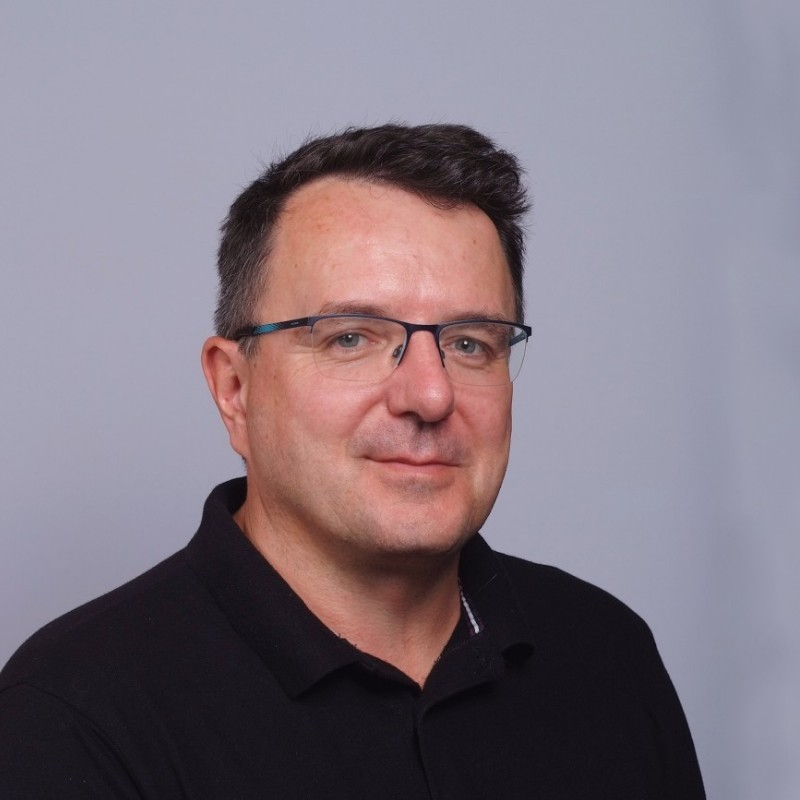 Q.What did you do when you first started at Radiall?
A.When I started at Radiall in 2010, I was in charge of the General Research department, responsible for advanced research topics. The team included a few engineers and the IP manager. I had the pleasure of joining my current team later on; it was a new team within the R&D and LCE (Central Test Laboratory) teams that we decided to call Research & Technology (R&T).
Q.Can you tell us more about your current role?
A.Currently, I am the Director of Research and Technology for the Radiall Group. I coordinate the Special Processes R&T, Advanced Materials R&T, RF and Microwave R&T, Mechanical Simulation R&T and Photonics R&T teams in support of R&D and the Business Units. We also provide support to our subsidiaries. We manage pathfinder projects to stimulate technological innovation.
I have other roles as well. I take care of Radiall's Technological Expertise sector and Research Tax Credit. I managed the Radiall and CEA Leti joint lab for three years, and I am an Imagine Bigger Imagine Blue ambassador. I also manage Radiall's environmental roadmap in an effort to preserve the planet.
Q.What do you like most about your work?
A.What I like about my job is working as a team, answering internal clients' technological questions, responding to unexpected challenges and finding solutions for them. I enjoy working with engineers and other collaborators. Oftentimes, when finding a solution to a technological question, it is necessary to include several people. For example, we set up task forces of employees who work hard solutions for internal or external clients.
I also like that my work considers the long term. Our team focuses on how we can implement sustainable development practices in challenging areas, such as low noise phase connectors, quantum computers, contactless connectors, ultra high speed transceivers, advanced additive manufacturing, materials for harsh environments, complex thermo-mechanical simulations, electric aircrafts (High Voltage in DC) and advanced components for 5G or 6G.
Q.What is a typical day like for you at Radiall?
A.My days vary. They include a lot of meetings, such as technical meetings for ongoing projects, informal meetings with engineers or customers and meetings with external laboratories or R&D/innovation partners. I work to solve organizational problems to optimize our processes and activities. I also challenge employees to find innovative solutions.
Q.What's the best advice you have for people wanting to pursue a career in your field?
A.In R&T, as in most places, you have to think big. Be curious. Think outside the box. Stay open to possible innovations, even if you are told, "We have already done that, it will not work." Ask, "Why not?" You must dare to fail.
Q.What's been your proudest moment in your career?
A.I have a few: my first scientific article, my first patent, my first CVD (chemical vapor deposition) process installed in a factory in China or Japan, my recruitment at Radiall, the teamwork of R&T or the day I was asked to be a transformation ambassador. Most of all, I am excited for the future of Radiall. I don't know yet what it will look like, but I know it will be challenging and exciting to move toward better products.