Q&A with Joerg
Joerg serves as the point person for many strategic customers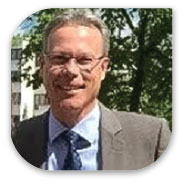 Q.What is your current role at Radiall?
A.I work as an intermediary between the various Radiall departments (R&D, purchasing, etc.) and our customers. To do this job you have to understand customers' needs and convey them to the Radiall teams, who then create the product applications that will best satisfy our customers.
Q.What do you like most about your job?
A.The diversity in my daily activities! I make presentations, negotiate prices, draw up offers, and more. No two days are the same! The direct contact that we have with our customers lets us contribute to the improvement of our products by resolving the problems that we encounter. It's always rewarding.
Q.What qualities matter most in your role?
A.Undeniably, excellent communication skills. We have to be proactive regarding the expectations of our customers, anticipate their needs and find the application of our products that will differentiate our solutions from those of our competitors, all on a daily basis. In short, we have to be the eyes and the ears of our customers, to meet their needs before they even tell us about them. This is where intimacy with our customer comes from and this something very special for Radiall.
Q.What are you most proud of?
A.In 2012, I took part in a major project with a strategic customer. It was about finding a new HN connector with new features. It was very interesting to work with all the Radiall departments from the creation stages, including the design, through to the final testing. And we won the business, so that's something I am really proud of.