Products That Increase Performance & Withstand Harsh Environments
We've had a great time exhibiting at the Paris Air Show this week. Check out some of the products we're showcasing at our booth. Each of these products contributes to the rate-enabling technology that Radiall is proud to offer. If you're attending the show, come say hi! (Hall 2B Stand D93)
DESIGNED TO INCREASE PERFORMANCE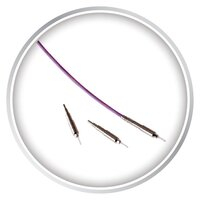 LUXCIS® ARINC 801
LuxCis® ARINC 801 is a complete fiber optic interconnect solution developed for aerospace and military applications. Radiall's LuxCis® ARINC 801 fiber optic contacts provide excellent performance in the most severe environments. Flying since 2003, the LuxCis® ARINC 801 is the ideal solution when reliable optical connectivity is required.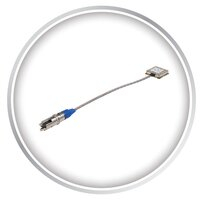 D-LIGHTSYS® MULTICHANNEL TRANSCEIVERS
Radiall's D-Lightsys multichannel transceivers range offers high data rate, smart optoelectronics devices with very small form factor. D-Lightsys transceivers utilize proven technology, flying since 2007. A full range configuration is available, from 1 to 12 channels, all complying with low consumption working mode.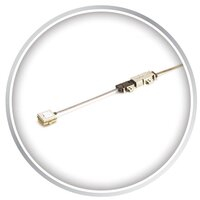 INSIDE-THE-BOX MULTICHANNEL OPTICAL DATA LINKS
Thanks to its mastery of both active and passive optical components, Radiall provides full data links, from the input electrical signal to the receiver board, through optical fibers and related disconnects.The D-Lightsys® multichannel transceiver can be equipped with high-density, MT-based contacts from the MTitan™ series. This full range of optical interconnect solutions is designed for aerospace and military applications.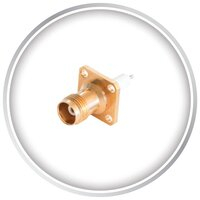 SPACE COAXIAL VHP TNC CONNECTORS
The new range of Very High Power TNC connectors offers reliability in critical applications within the space market. Today, the space market requires more and more equipment to resist high power and offer exceptional performance. To meet this need, Radiall developed and qualified a new range of Space Coaxial Very High Power TNC connectors, in collaboration with the CNES and the ESA.
DESIGNED TO WITHSTAND HARSH ENVIRONMENTS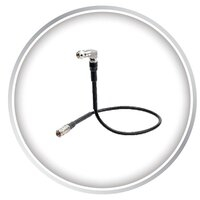 SHF3 UF
Radiall introduces a new cable in response to ARINC 791 and ARINC 792 requirements. With superior radio frequency performance at 32 GHz, the SHF3 UF RF cable assemblies are optimized for Ka band Satcom antenna applications. These cable assemblies have been qualified for aerospace applications to ensure consistent reliability for the entire life of the installation.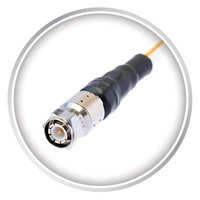 SELF-LOCK CONNECTORS
Radiall introduces a new innovative technology in response to market demands to eliminate locking wires. Radiall's Self-Locking series is the only one-step connection solution available on the market. This new plug design saves installation time on board the aircraft and provides secure connection-facing vibrations experienced in aerospace applications.