Q&A with Pradeep
Pradeep joined Radiall Bangalore as an R&D engineer. Now, he wears multiple hats as an engineer, product manager and project manager. Read more about his role below.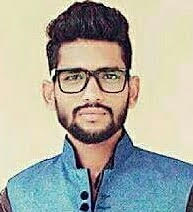 Q.What did you do when you first started at Radiall?
A.I joined Radiall Bangalore as an R&D Engineer for RF&I cable assemblies, and I quickly learned about the products we offer. Later, I was introduced to the RF&I team at Radiall Chateau-Renault for product training, which helped me improve my product knowledge and add valuable ideas to the team.
Q.Can you tell us more about your current role?
A.I currently have multiple roles and responsibilities to manage, including R&D Engineer, Project Manager and sometimes Product Manager.

R&D Engineer: I propose the best technical and cost-effective solutions to meet customer needs. My tasks include studying customer specifications, making offers in GPEN, identifying risks, taking action to mitigate the risk, preparing technical datasheets and more.
Project Manager: I ensure QCD performance and mitigate the risks of the projects I'm responsible for. I prepare project action plans and dispatch them to the proper person. Additionally, I schedule team meetings to make sure everyone is following the action plan and working in an efficient and effective manner.

Product Manager: I interact with the Sales and Marketing teams regarding new products and customer inquities.
Q.What do you like most about your work?
A.Managing projects is definitely what I like the most about my line of work. I get to work as both an R&D engineer and a project manager on the projects I'm responsible for. I focus on innovation, continuous improvement and adding valuable ideas to team, which helps the team work effectively and with ease. Accepting new challenges and responsibilities is what makes projects successful, and it makes me successful, too.
Q.What is a typical day like for you at Radiall?
A.My day begins with checking emails and answering them, working on tasks (GPENs) assigned to me, working on projects and following up on different tasks. I typically attend several technical meetings in a day for different topics (GPENs, various projects, etc.).
Q.What's the best advice you have for someone wanting to pursue a career in your field?
A.Besides having the tools and technical skills needed to be an R&D Engineer, it's important to:
Be innovative, passionate and creative
Accept new challenges
Be curious to learn new skills and technologies
Q.What's been your proudest moment in your career?
A.My proudest moment was successfully completing my first project as a project manager. When asked to take the lead for this project, I was confident enough to take that responsibility and make it successful. I expect many more proud moments in my career at Radiall.