Navigating the Digital World at Work
In our ever-evolving digital world, there is no shortage of new technologies, software and online tools. With so many platforms and strategies to learn about, it can be challenging to keep up with the latest digital trends in the workplace. Furthermore, many employees lack the time and resources it takes to navigate the digital world on their own.
Digital Training at Work
To address these challenges in our own company, we launched the Digital Passport program in 2017. The goal of the company-wide digital training program is to integrate smart digital practices into the workplace. This is made possible by our Digital Ambassadors, Radiall employees who volunteer to conduct local workshops on digital practices and act as a resource for employees who have questions about all things digital. We currently have 80 Digital Ambassadors.
Since the program started, over 1,500 employees have participated in the digital training sessions. This year, two of the workshops focused on teaching employees the ins and outs of LinkedIn and Twitter. Workshop attendees learned about the best practices for these social media platforms, as well as how to establish a professional social media presence.
Looking Ahead
We have several digital training tutorials scheduled for 2020. One will focus on Google Suite and how to utilize its applications for effective and efficient collaboration at work. This program will consist of comprehensive video tutorials and in-person training sessions led by Digital Ambassadors.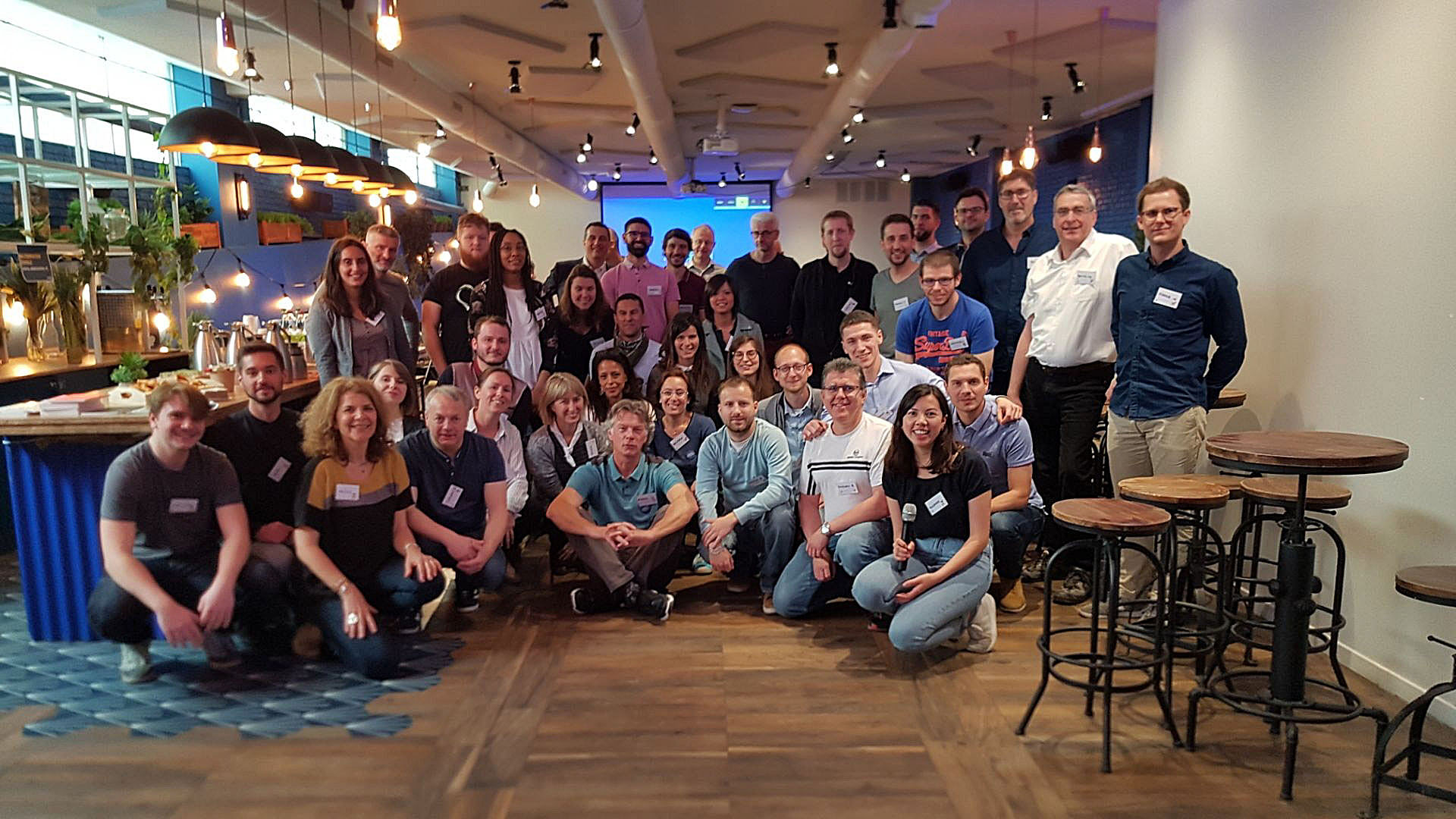 See what some of our Digital Ambassadors have to say about the Digital Passport program!
"Working on this program has made me realize how much individuals can impact a company and how important it is to guide employees who are willing to learn. I personally hope to continue guiding employees and developing their digital knowledge and skills. I am also excited to keep creating new training content based on what subjects our employees want to learn more about."
— Kolianey Ang, Digital Ambassadors Project Coordinator
"Digital Ambassadors are a key resource for employees of every discipline in the Radiall family. I have personally had the pleasure of giving my colleagues the tools they need to better execute their job responsibilities and operate in a more autonomous fashion. There is nothing more rewarding than investing a few minutes of time to help somebody else drastically streamline their workload. Digital Ambassadors learn and develop their own skills in order to impart that knowledge across the Radiall family as a whole, creating a more cohesive and effectively working machine from top to bottom." — Cieran Arias, Regional Sales Manager
"These social media workshops teach people to build their network and keep an eye on the news regarding a specific topic or market. I enjoy helping my colleagues learn how to better use social media and seeing how excited they are to apply what they've learned." — Benjamin Raquin, Product Designer