iEPX: EPX Series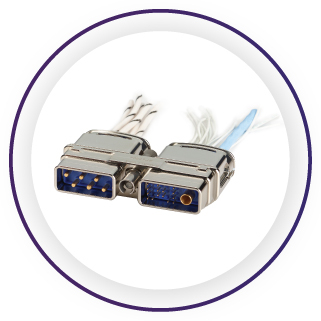 At Radiall, Simplification is our Innovation.

Radiall expands the EPX™ series by offering iEPX, a weight-optimized EPXB2 disconnect shell. With an integrated strain relief and EMI backshell to press in, iEPX provides EMI shielding while reducing cost and weight.
To meet the growing demand for a quicker and cost-effective integration, Radiall offers iEPX: a lightweight connector with an integrated strain relief. This innovative solution helps to provide overall savings in the aircraft. Offering more than 40% weight savings in comparison to a standard EPXB2 shell equipped with a backshell, iEPX reduces the aircraft's overall cost of ownership.
Utilizing Radiall's expertise, iEPX features a simplified design enabling customers to stock only one part in strain relief configuration, with no removable part other than the backshell itself (no removable chimneys, additional nuts or screws to assemble). The innovative design of iEPX helps prevent FOD and reduces the cost of stock.
iEPX also allows for quick and easy installation because no additional part needs to be fixed to the connector when strain relief is required. The unique T-shape also facilitates rear wiring. With only one backshell to fix and press in on the integrated strain relief, iEPX is simple to terminate and ultimately helps reduce assembly costs.
FEATURED BENEFITS
Lightweight solution
Simplified design
Quick and easy installation