Q&A with Joe
Joe joined Radiall Connecticut 26 years ago as a Design Engineer. He later transitioned to Manufacturing Engineer and then R&D Manager before becoming the RF&I BU Director.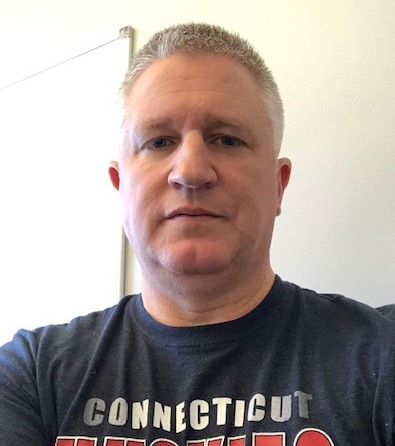 Q.Can you tell us more about your current role?
A.I am the RF&I Business Unit Director and APU Manager at Radiall Connecticut (RCT). I am responsible for all RF&I products at RCT, from initial design to shipping.
Q.What do you like most about your work?
A.The variety and interaction with multiple people is definitely what I like most. I get to work with sales and the FAEs for new products and customer inquiries, the design engineers for new GPENs, the manufacturing engineers for new product releases, the buyer planners for product delivery and the production and quality team for building the products. Being responsible for products from start to finish is the challenge I like best, as well as building a solid team with the same vision.
Q.What is a typical day like for you at Radiall?
A.Like many employees at Radiall, I start my day off by answering emails and questions from my teammates. Then I review the production KPIs with the team. We mainly speak about OTD, Past Due and the production schedule. From there, it is on to the engineering workload; I review new PENs, assign any new work and review current activities. Everyone has a job to do, and I never want to be the reason someone can't do their job and something gets delayed. The Be the First mindset is the heart of RF&I. Our customers have many choices when it comes to RF&I products, so it is important that we win and keep their business by providing product quickly and at the best quality.
Q.What's the best advice you have for people wanting to pursue a career in your field?
A.First you have to ask yourself, "Do I like solving problems?" Then you have to ask yourself, "Do I like solving problems when there is more than one solution and it is up to me to narrow down the choices, accept feedback and ultimately decide on the best solution?" If the answer to both of those questions is yes, then I would say engineering is something you should highly consider. The ability to create something and then study it from a risk analysis standpoint is really interesting, and you then find yourself applying it to all aspects of everyday life. An engineer is always evaluating.
Q.What's been your proudest moment in your career?
A.I don't think I have one moment I am most proud of. Any success I have achieved has been because of the team I work with. Individually, I take great pride in being the guy people go to for answers. I rely on feedback from my colleagues to continually make myself better.