RXF 2 & 4 Channel Optical Assemblies
Radiall designs and manufactures RXF connectors and cable assemblies. These solutions provide cost-effective alternatives to copper jumpers for outdoor telecommunication.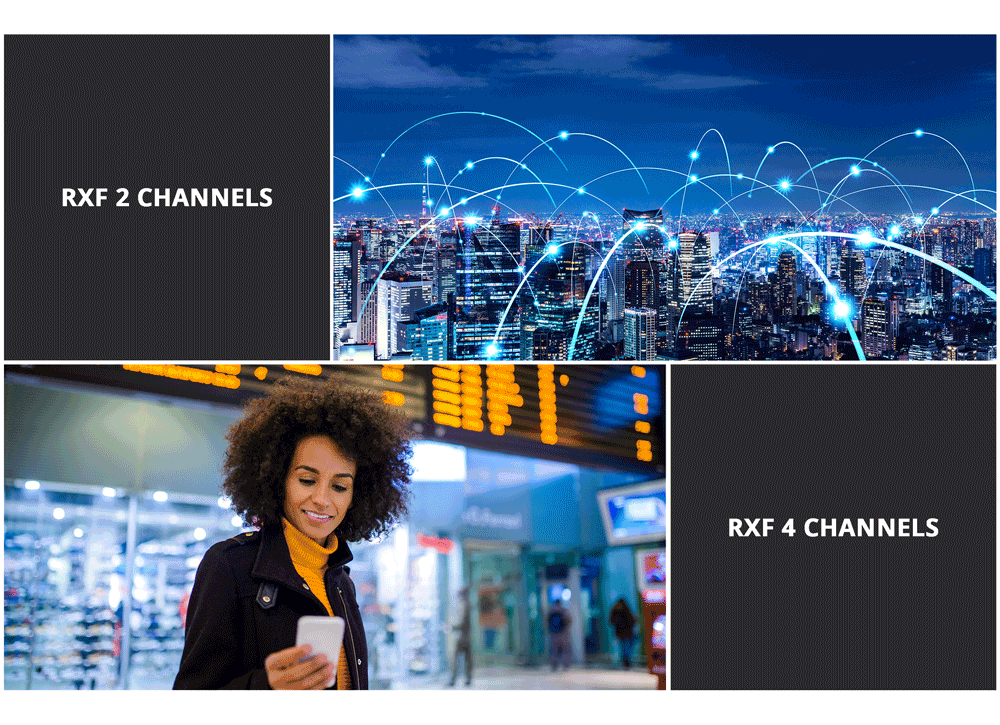 RXF connectors are available in two or four channels in MultiMode or SingleMode UPC versions. Radiall designed RXF to provide a secure and sealed connection for outdoor optical applications. These connectors feature a Type N mechanical interface with IP68 sealing and low insertion loss.
RXF is available in connector kits and ready-to-use cable assemblies. Radiall can accommodate different types of cables, such as simplex, duplex and field cable with various diameters and constructions, including armored cables. All cable assemblies are tested before shipment and can be customized to match specific customer or application requirements.
FEATURES & BENEFITS
Low attenuation over long distances
Ease of installation: Utilizing standard N type interface
Robust connection:
- Metal body
- Fully protected ceramic ferrules and alignment sleeves
- Limited risk of damaging the optical interfaces during mating & unmating
Suitable for harsh environments
- Adapted for outdoor use
- Waterproof
- Corrosion resistant
- Dust proof
Cost effective
Protection from EMI/ RFI
Secure transmission
APPLICATIONS
Telecom:
- FTTA Links for telecommunication BTS
- FTTX links for telecommunication networks
Transportation:
- Intelligent traffic systems
- Optical sensors for strain measurement
- Display and monitoring
Energy:
- Production control
- Remote structure control and monitoring
- Distribution control
Security:
- Security networks
- Optical cameras