Space Qualified Q-Band Products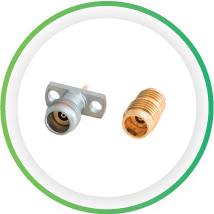 At Radiall, Simplification is our Innovation.

The space market is requiring more and more high frequency products. To provide an answer for Q-band space applications, Radiall is now offering space qualified products operating up to 52 GHz, including connectors, adapters, terminations and attenuators fitted with a 2.4 mm interface.
The 2.4 mm interface is compliant with the MIL STD 348A specification. Additionally, our products are qualified according to RAD-GEN-CONN-001 and RAD-GEN-ATCH-002 specifications, following a test plan similar to ESCC 3402 and ESCC 3403. Below is a list of the new product specifications:
RAD-DET-CONN-024 for male connectors
RAD-DET-CONN-025 for female connectors
RAD-DET-ATCH-017 for terminations
RAD-DET-ATCH-018 for attenuators
V.S.W.R. of a Space Q-Band Termination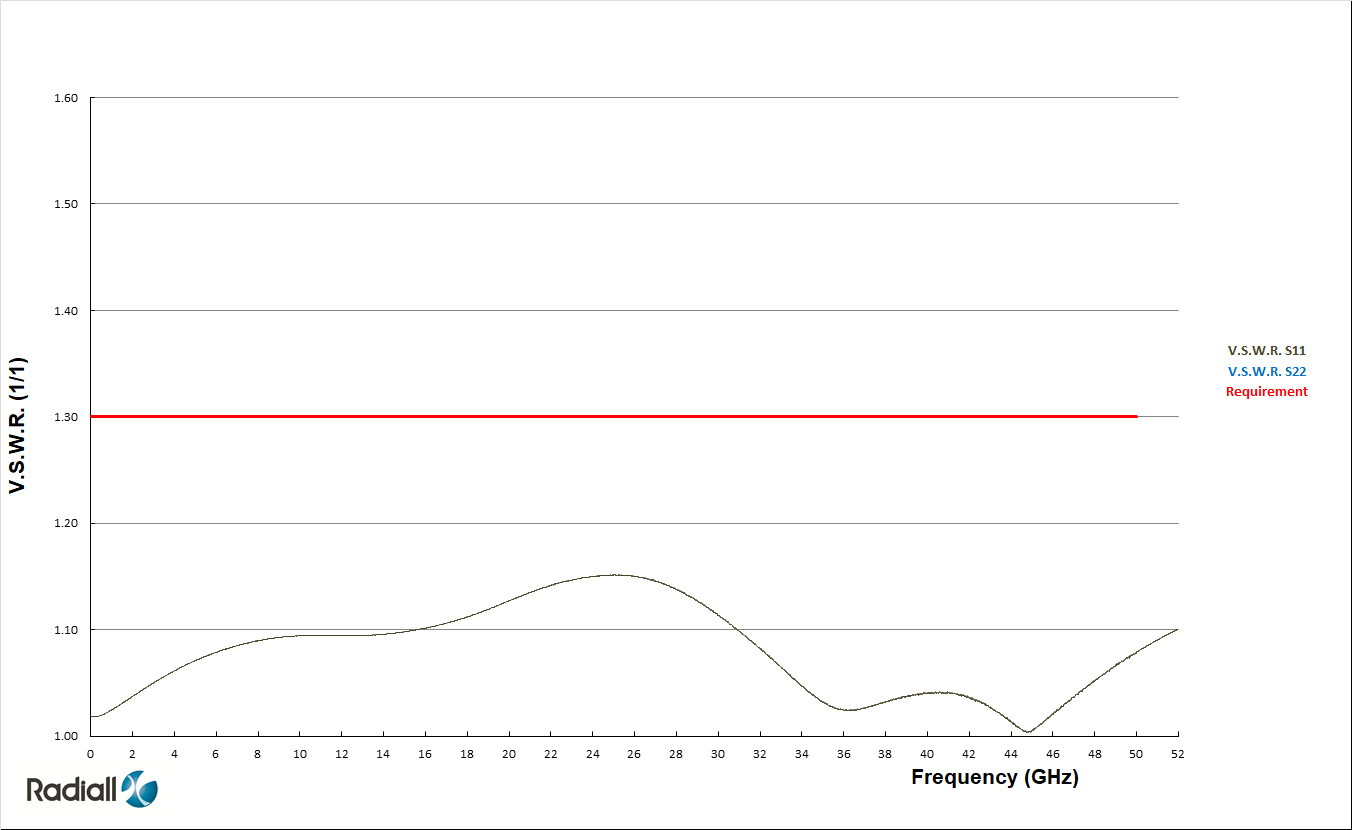 Radiall also offers a range of Q-band switches and cable assemblies for ground test applications. SPDT, DP3T, DPDT, SP4T and SP6T fitted with 2.4 mm connectors are available with various options, as well as test bench cables that meet requirements for flexibility and phase and loss stability. View the part numbers for switches and cable assemblies.
FEATURED BENEFITS
Operating up to Q-band
Straight and right angle adapters are available
Power dissipation for attenuators and loads: 0.5 W
0 - 10 dB / 0.5 dB step and 20 dB attenuators
Excellent RF performance