The Airline Industry Shouldn't Fear Fiber
Avionics systems use hundreds of miles of mainly copper cables to send signals between the connected components in the electrical wiring systems on airplanes. As new passenger amenities such as advanced In-Flight Entertainment (IFE) systems and satellite-based Wi-Fi service are implemented on commercial airplanes, aerospace engineers now need to meet performance demands for very fast data transfers of more information than ever before. Wi-Fi and IFE are not the only drivers for high speed communication. Flight controls also require faster data transfers for communication between survey cameras and the cockpit. Providing pilots with real time pictures requires high speed links.
There's an argument to be made that copper connectors simply won't support the bandwidth rates required in the future to enable next generation Ku-band in-flight connectivity, flight systems, and other high-speed data communication systems. As airplane designs move from centralized avionics bays to distributed avionics, communication needs to exist between the boxes. In order to deliver higher data rates while also reducing the size and weight of wiring harnesses for more fuel-efficient aircraft, designers are looking to fiber optic technology solutions.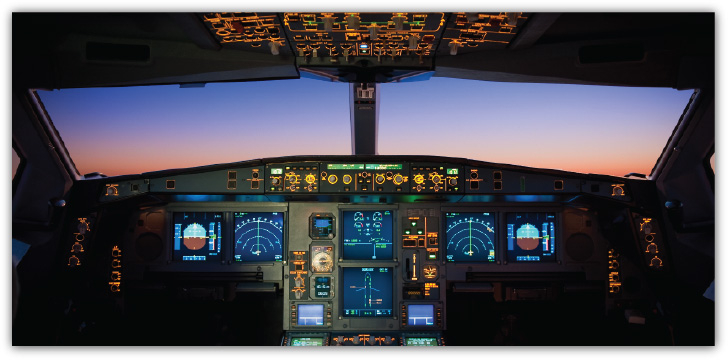 There's no need for the airline industry to fear fiber optic technology.
The characteristics of fiber mean it's capable of transmitting data over longer distances with less weight and less disruption than copper. Fiber cables are also free from short circuit arcing and can carry more electronic signals. With current wire based systems, there's a need for shielding to protect signal strength which increases size and weight. Higher data rates with copper mean shorter transmission distances. Existing copper cables in airplanes perform at 20 to 30 megabit-per-second data speeds, and do provide exceptional electrical performance and ease of use. But the difference with fiber is that it doesn't create 'slowdown' while performing heavy internet tasks. Given optical fiber's huge bandwidth capability, it's possible to send hundreds of different signals in one optical fiber with a very low level of cross talk.
The advantage with fiber optics is that it provides aircraft designers an option to create better fuel efficiency and lower operating costs due to the light weight, small size, and lower power consumption. Copper is heavy and carries higher failure rates when not properly maintained. In addition, fiber optics introduce longevity to systems because it allows for the introduction of new higher data rate services, whereas current copper infrastructures may not always support new systems.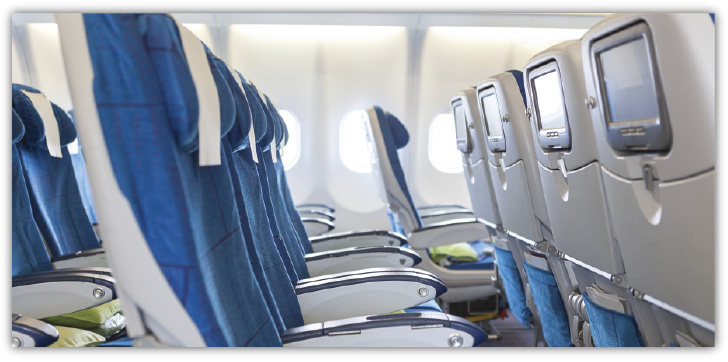 Another advantage of fiber is that the optical signal doesn't radiate out of the fiber. It remains inside. A user can set 2 optical fibers very close to one another without cross talk. It's possible to manufacture bundled cable assemblies with many wires in small volumes. That leads to better link density and data safety.
Simply put, light transmitting cables weigh less, take up less space than copper wiring, and are less susceptible to electromagnetic interference. As the airline industry looks to reduce costs and weight, system upgrades with fiber make sense because of its significant weight and space savings and improved reliability.