Q&A with Henrique
Henrique is the Credit Manager at Radiall. He joined Radiall's Aubervilliers site in 2012 as an Accountant and Treasurer and was promoted to Credit Manager in 2017.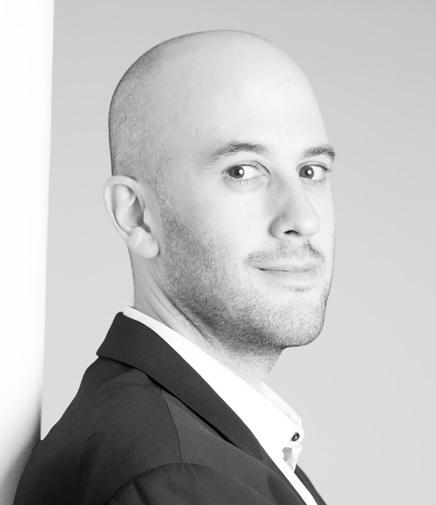 Q.Can you tell us more about your current role?
A.The core responsibility of my job is to manage the credit team and client accounts. Part of that includes following up on billing and credit notes as well as working on our continuous improvement process.
Q.What do you like most about your work?
A.I love the energy that our close-knit team invests in its work and the fact that I never get bored! I also love that the scope of my work is incredibly vast. I manage foreign exchange contracts and investments, and I regularly rub shoulders with our banking partners as well as our customers. I find this diversity very exciting, and it stimulates me to constantly adapt. Depending on which stakeholders I am dealing with, my approach will be completely different. I must also stay up to date on economic and geopolitical issues so that I can react quickly to exchange rates and adapt my dialogue ... it's a very fast-paced job!
Q.What is a typical day like for you at Radiall?
A.My day starts with a simple routine: I check the orders to identify any obstacles and enter incoming customer payments. After that, each day varies enormously, depending on what emergencies arise! Between dealing with customer problems, chasing down payments, managing credit limits, analyzing customer requests, etc., no two days are the same!
Q.What's the best advice you have for people wanting to pursue a career in your field?
A.Learn how to adapt yourself to every situation and listen carefully to all the issues before making a decision!
Q.What's been one of the proudest moments in your career?
A.My team set up a new automatic "order blocking" process that begins as soon as a customer places a new order. This change was not easy for everyone to understand, and we had to convince people that the term "blocking" would not interfere with order taking. Our goal for this new process was to make life easier for the people who prepare customers' orders. Instead of having to deal with any problems, late payments, disputes, etc. that could arise with the customer and delay shipment, they can now focus on getting orders shipped out. By taking care of any blockages from the outset, the teams managing orders save time and so do we, as we no longer need to process e-mails asking us to unblock urgent deliveries and orders that are ready to be shipped. This produces less stress, greater efficiency and more time to spend doing other things.