Empowering Tomorrow's Female Engineers
Radiall is dedicated to empowering young women who are interested in STEM (science, technology, engineering, and mathematics) careers. Since 2017, female employees at Radiall have partnered with Elles Bougent, a nonprofit organization dedicated to promoting scientific and technical jobs among young women.
What is Elles Bougent?
Founded in 2005, Elles Bougent, which means Girls on the Move, exists to encourage young girls to pursue careers in technical fields such as science, math and engineering. These career paths have traditionally been dominated by men, and Elles Bougent's goal is to eliminate stereotypes and motivate more young women to pursue careers in STEM fields. Over 5,000 female volunteers serve with Elles Bougent.
How We Partner with Elles Bougent
Radiall is aware that gender inequality still exists in many industries and workplaces, and we are committed to introducing younger generations to career opportunities in our industry. Partnering with Elles Bougent was a perfect fit for us.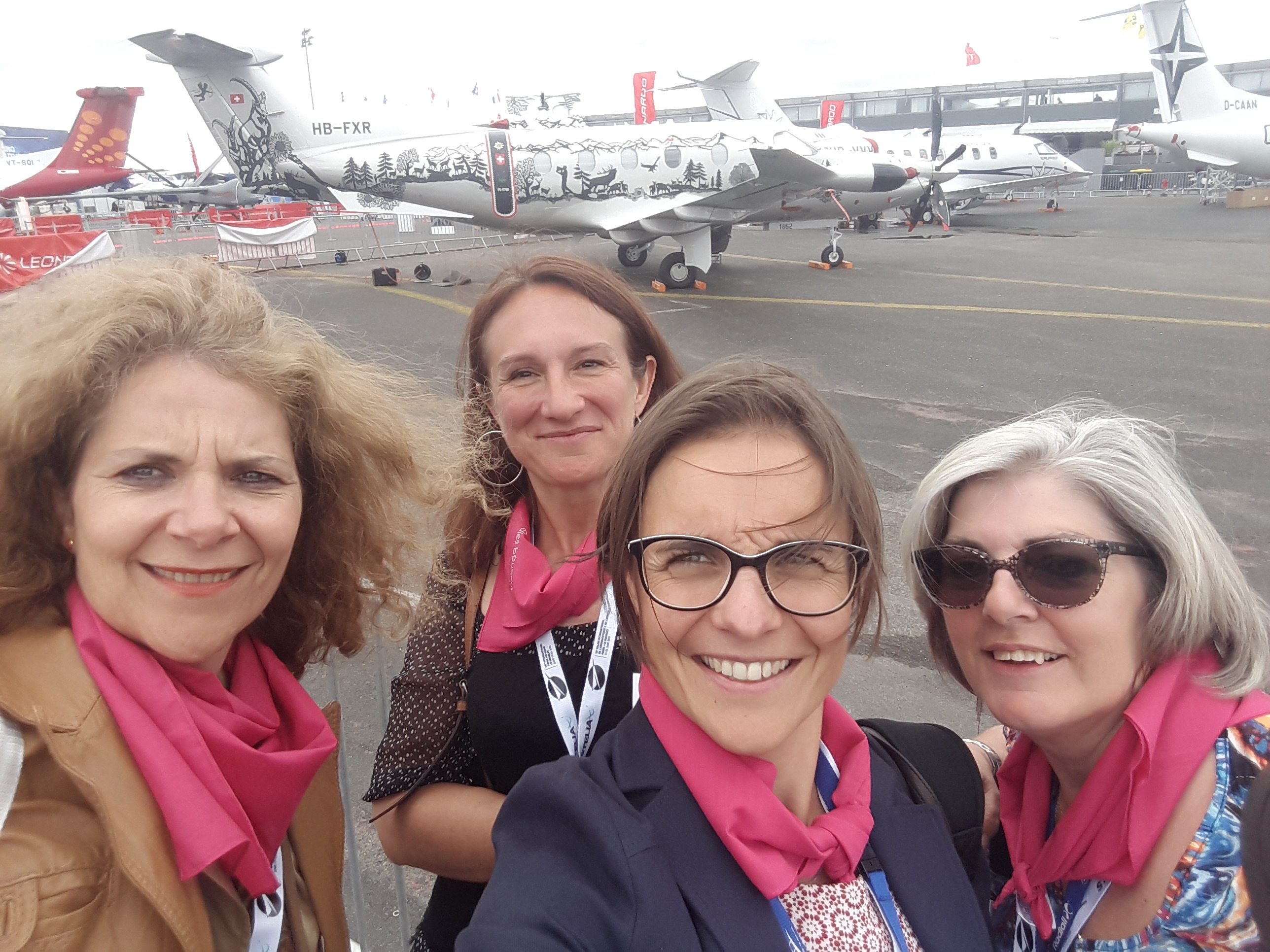 Currently, 19 Radiall employees volunteer as Elles Bougent "godmothers." Godmothers mentor students, share their own stories and encourage girls to pursue their career dreams, no matter the industry. Every year, the godmothers participate in various events with this nonprofit. They visit schools to talk with students about career options, they help facilitate science competitions between schools and they invite students to visit Radiall's booth at the Paris Air Show. Ultimately, they break down the false ideologies that many young women hear or believe about what jobs they can and cannot pursue. Their goal is for no girl to rule out a technical career just because society or even family members have told her she has to.
"There are more men who follow technical and scientific courses than women. Not because men have better technical and scientific skills, but because girls have heard all their lives that it was a boy's path. I want to tell young women not to be discouraged by stereotypes, but to keep pursuing what they like to do."

—

Céline Davenel,

Radiall Employee & Elles Bougent Godmother
We are excited to continue working with Elles Bougent and encouraging young women to pursue their dreams.