Micro-miniature Locking Connector: SMPM-LOCK
Radiall's SMPM-LOCK connector answers customer demands for small connectors that provide security and performance. The product features a robust locking mechanism that dramatically increases retention force and prevents accidental disconnection. This micro-miniature connector is adapted to withstand environments that experience strong vibration or shock.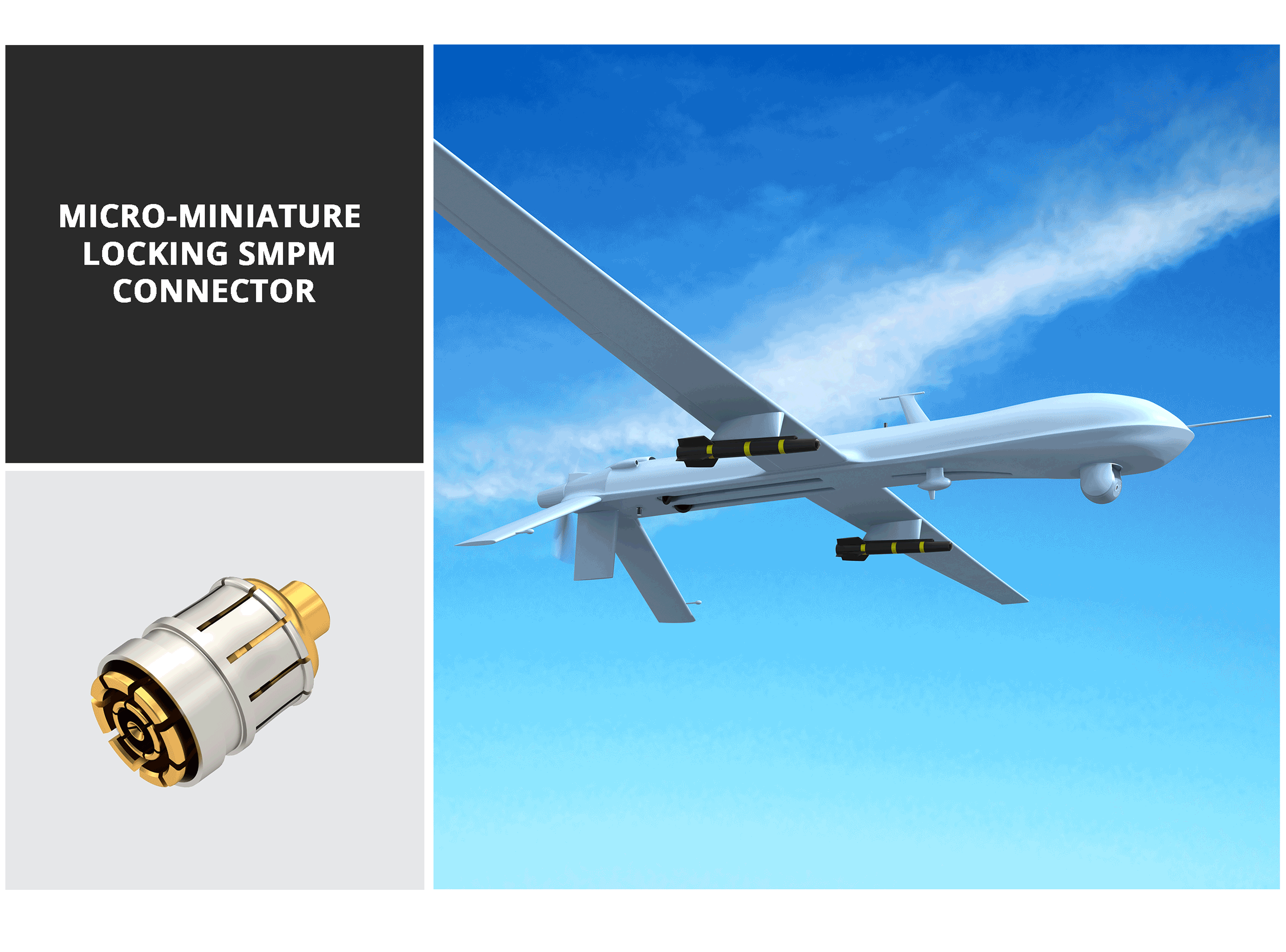 SMPM-LOCK
To design this connector, Radiall added a locking system to the SMPM interface. The new locking system is composed of a locking ring to secure connections in any type of installation, even in the tightest spaces. Radiall reduced the length of this connector by over 40% compared to SMP-LOCK, making SMPM-LOCK the smallest SMPM connector on the market, at 8.5 mm. The right-angle plug version saves even more space.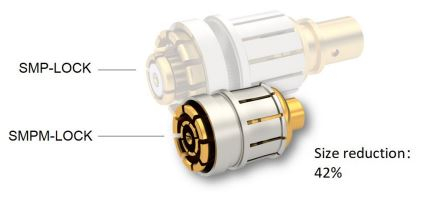 This locking system is simple to implement, quick to lock and very secure when the two interfaces are connected (utilizing Radiall's plug and receptacle). To secure both interfaces, connect the plug with the jack and align the locking ring with the specific groove. (For an easy and secure connection, Radiall recommends using a specific mating/unmating tool.) To disconnect both interfaces, slide the locking nut back. This will unlock the connector and allow the plug to be disconnected.
Features & Benefits
High frequency: 65 GHz
Reduces SMP-LOCK's size by 40%
Temperature range: -65 °C to 165 °C
IP67 sealing option
EMI shielding option: up to 80 dB @ 40 GHz
Vibration: MIL-STD-202G Method 204, test condition D
Shock: MIL-STD-202G Method 213, test condition I
Cable retention force - semi-rigid cable: .047 F > 45 N
Interfaces (without lock) with SMPM and GPPO
Learn more about SMPM-LOCK. If you have questions about our coaxial components or would like to discuss a custom solution, book a virtual meeting with one of our experts today.