Switches for High Frequency Applications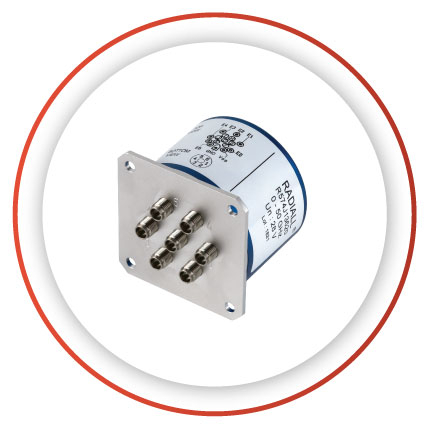 At Radiall, Simplification is our Innovation.
As 4G and 5G technologies become more advanced, the telecom industry needs high frequency products to support its growth. These applications utilize Q band (33 - 50 GHz) and V band (50 - 75 GHz) solutions, so Radiall developed several configurations of switches to answer market needs.
Radiall offers various configurations of high frequency switches fitted with SMA 2.9 and 2.4 mm interfaces, as well as the following options: SPDT, DPDT, DP3T, SP4T and SP6T. Our product line includes SMA 2.9 switches for 40 GHz applications and 2.4 mm switches for 52 GHz applications. We will also launch a range of 1.85 mm switches for 67 GHz applications in 2021, starting with SPDT configuration and then adding non-terminated SP4T and SP6T switches.
FEATURED BENEFITS
Excellent performance
The only SP4T and SP6T models operating up to 52 GHz on the market
High frequency switches
Learn more about Radiall's high frequency switches.
Have questions about our switches? Schedule a virtual meeting with a Radiall expert.