Q&A with Cyril
Cyril is the HSE Manager at Radiall Centr'Alp.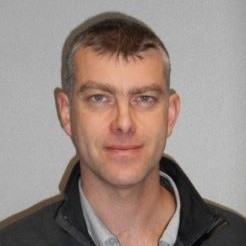 Q.What is a typical day like for you at Radiall?
A.There isn't really a typical day. The range of activities is very wide and variable: ensuring the health and safety of employees, securing facilities, reducing environmental impacts. This involves regulatory watch, risk analysis, project management, employee training, etc.
Q.What did you do when you first started working at Radiall?
A.I started as the manager of the Centr'Alp Test Laboratory. We were in charge of the tests, expertise and qualifications of the coaxial connectors designed and assembled on site. I eventually transitioned to the roles of Customer Quality and Product Quality before taking charge of the HSE approach at the Centr'Alp factory. Later I became Corporate Coordinator.
Q.Can you tell us more about your current role?
A.The role of the HSE Manager is to secure employees and industrial facilities by analyzing the activities and implementing all the necessary measures to reduce risk and its impact, whether in terms of safety or health for employees, or in relation to the environment. It also involves taking into account regulatory developments and deploying them. As coordinator of corporate HSE, I am responsible for putting coherent policies in place between the different entities of the group, as well as sharing and deploying best practices.
Q.What do you like most about your work?
A.The diversity of subjects.
Q.What has been one of your proudest moments during your career?
A.Seeing that the actions we implemented brought results, and seeing constant improvements in our HSE results for several years. This also shows that Radiall employees have successfully integrated the HSE approach.
Q.What's the best advice you have for people wanting to pursue a career in your field?
A.Be patient. Be able to take a step back in emergency situations to analyze and make the right decisions.