Radiall Bangalore
Bangalore is the capital of Karnataka in the southern region of India. It is not only the third largest city in India, but it is also considered the tech capital of the country. An ethnically diverse city, it is a hub for multiculturalism, with 50% of its population originating from outside of Bangalore. To emphasize the unity of all residents, the city's motto is Namma Bengaluru, or Our City.
WORKING AT RADIALL BANGALORE
While the Bangalore location is one of the smaller Radiall sites, it is the most diverse in terms of activity. The Bangalore office produces coaxial connectors, RF cable assemblies, SHF cable assemblies, as well as fiber optic assemblies. In addition to its manufacturing activity, Radiall India participates in marketing, IT, compliance services and more.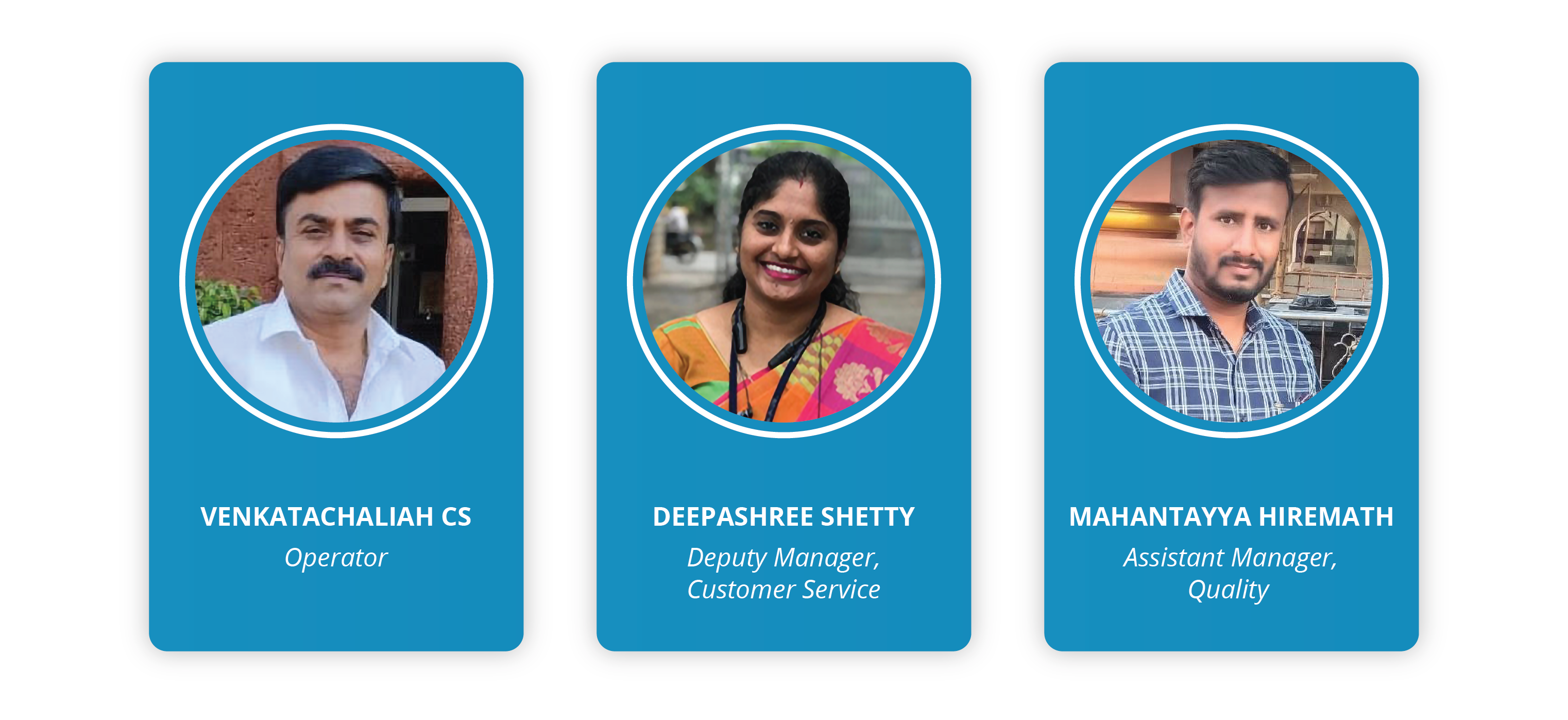 Employee Initiatives in Bangalore
Radiall India launched the Eco Club to encourage environmental activities, such as regularly planting saplings and improving the greenery on their campus. They plan to extend these activities externally to the surrounding neighborhood areas. The campus of Radiall India is a green hub; there are over 130 trees and almost 100 different plants on and around the facility. They have maintained 25% of the plant life on factory premises in an effort to reduce pollution.
The team at Radiall India also regularly celebrates a number of festivals throughout the year. Ayudha Pooja is celebrated on the last day of the Navaratri festival, which spans over nine days. Ganesh Chaturthi, a festival celebrating the birth of Ganesha, is celebrated between August and September, and events like a grand pooja, dancing and live music take place on the campus for three days.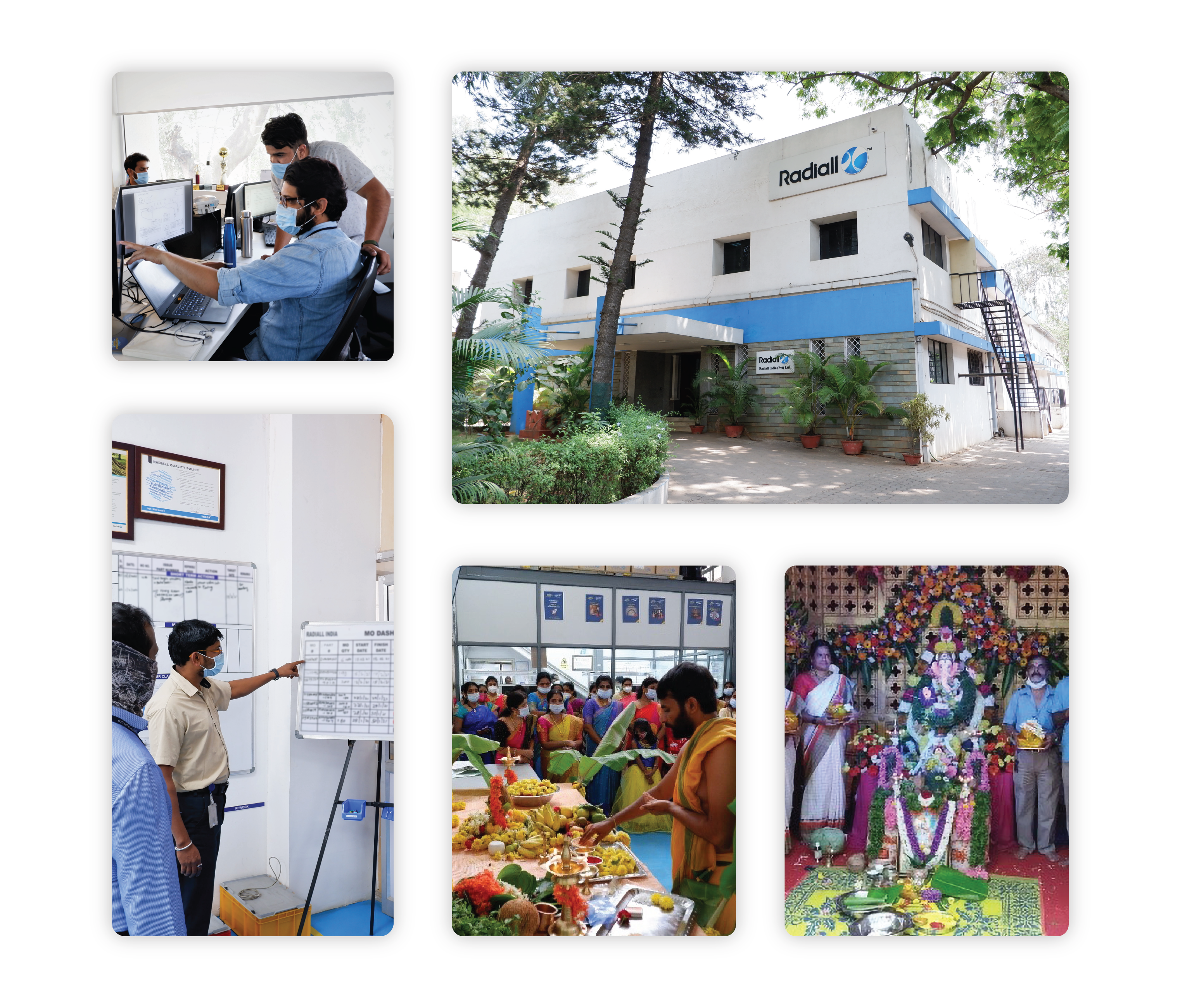 LIFE IN BANGALORE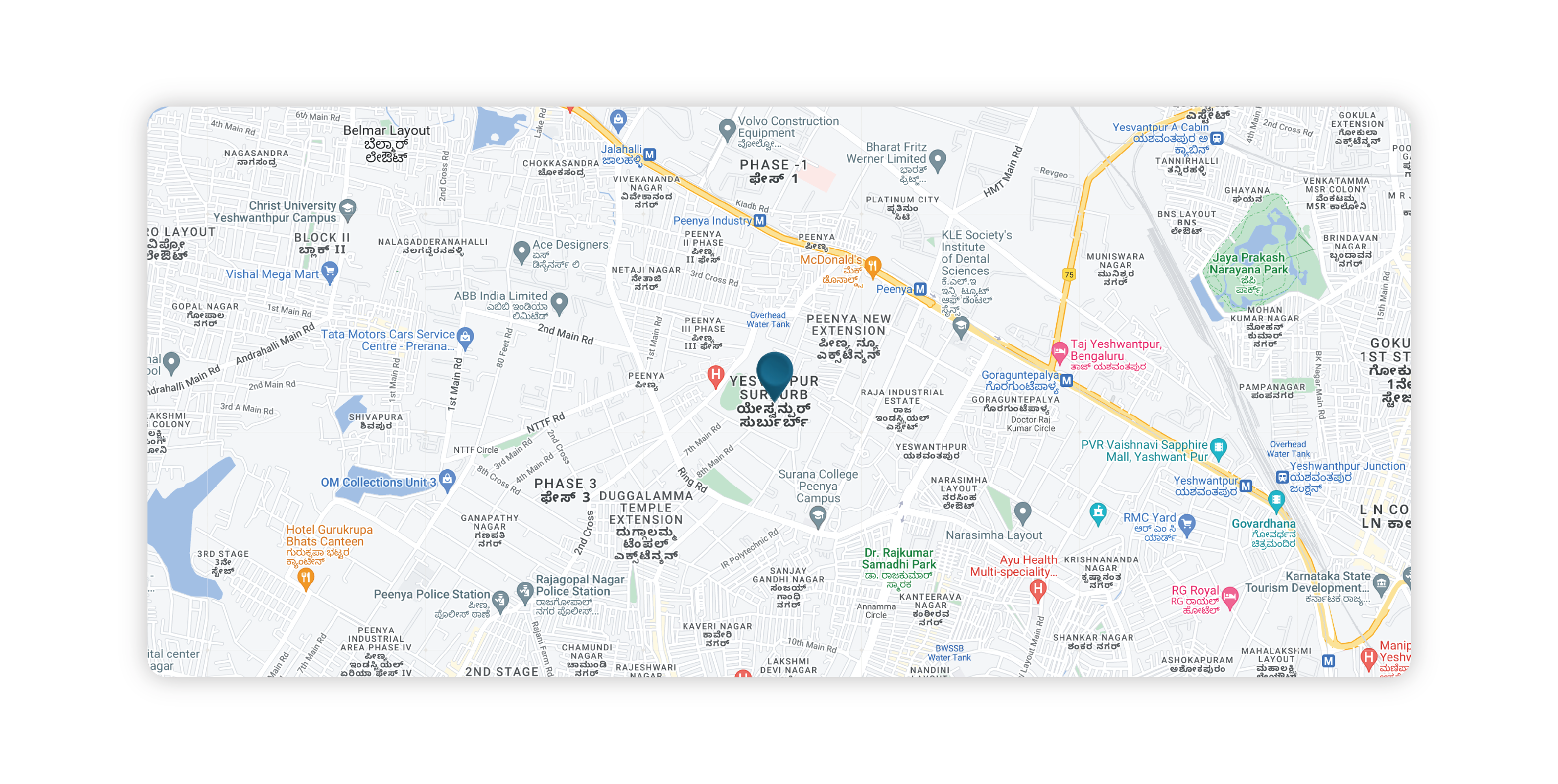 Sports
Bangalore's cricket team, Royal Challengers Bengaluru (RCB), is one of the best-performing teams in the Indian Premier League.
Cosmopolitan Culture
Considered a megacity, Bangalore is the most cosmopolitan city in India with a high number of residents under 30, as well as expats from all over the world. One of its strongest appeals is the moderate climate that the city experiences year-round. It is known as The Garden City due to its local flora and fauna, as well as the many lakes that exist throughout the city.
Local Industry
Bangalore is an IT hub and the outsourcing capital of the world. With a population of 12 million people and counting, more than 50% of residents are either directly or indirectly involved in the IT industry.
Aviation History
Bangalore is famous for its defense establishments and aviation activities. Thousands of visitors come each year to view Aero India, an air show that exhibits the aviation exercises of military aircraft and helicopters. This air show is beloved by the public, as it commemorates the aerospace history and innovations of India, Russia, the USA, Sweden, France and other countries.
READY TO JOIN THE RADIALL TEAM?