5 Things to Know for Paris Air Show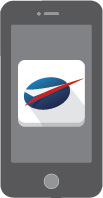 1 | There is a Paris Air Show App
Customize your visit by downloading the
Paris Air Show app
from the App store or the Google Play store. It features an interactive map to search for exhibitor booths. While at the show, easily find your friends in real time by sharing your location within the app. With the robust search feature, all the exhibitors and products you want to see most are just a tap away. Mainly interested in the aerial presentations? The app lets you filter the flight schedule by country, exhibitor, and flight type. Download it now to see the other special features!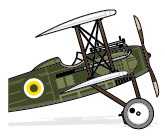 2 | The first dedicated air show was held in 1909
First held at Paris's Grand Palais on the Champs Elysées, The Paris Air Show, drew a large crowd fascinated by flight and eager to see the Blériot type XI aircraft – the first plane successfully piloted by aviator Louis Blériot to cross the English Channel. Held annually before being interrupted by the start of World War 1 and later World War II, the show officially relocated to Le Bourget in 1953. Today, the venue hosts record breaking numbers of exhibitors that represent the global aerospace market.

3 | You'll see the most advanced technology
Industry professionals and the public experience a glimpse into the future of aerospace design and technology from the world's leading aircraft manufacturers. Exhibitors present large scale models, flight simulators, and demonstrations of their latest cutting edge innovations for all aspects of aerospace design and development. Over the years, Radiall has
pioneered breakthroughs
in the industry that we've debuted at Paris Air Show.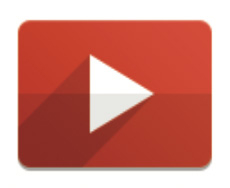 4 | YouTube has Paris Air Show flight rehearsals
See video of Boeing pilots rehearsing their flight with the Boeing 787-9 Dreamliner or the French Air Force's Dassault Rafale fighter jet practicing before its flying display at the 2015 Paris Air Show. Pilots practice their maneuvers ahead of the flying displays which are held each afternoon of the show. One of the signature features at each Air Show, over 150 aircraft will be presented to visitors in spectacular fash- ion.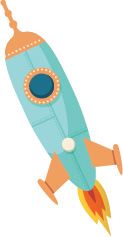 5 | You can hear pitches from scientists, astronauts & innovative thinkers
2017 is first year for Paris Air Lab: a dedicated space in Concorde Hall for 22 booths focusing on startups in the aeronautics industry. Visitors can hear from industry influencers who will present their most innovative products and ideas to meet the future demands of the market. The Paris Air Lab features two conference rooms for pitch sessions, five virtual reality booths, an "Earth seen from above" photo exhibition, and much more. Be a part of the future – see the Visionary Hub's schedule
here
.