Celebrating Radiall's 70th Anniversary Across the Globe
This year, Radiall celebrated its 70th anniversary! Across three continents and 13 countries, our employees celebrated with team-bonding activities, festivities and themed treats.
Radiall Tempe was the first to cut into the cake. On September 13th, local employees and colleagues from across the country celebrated with balloon arrangements, cookies and good spirits. Then, on September 23rd, Radiall Connecticut held their annual company picnic at Community Lake Park. It was a great day filled with gelato, cornhole and games out on the basketball courts.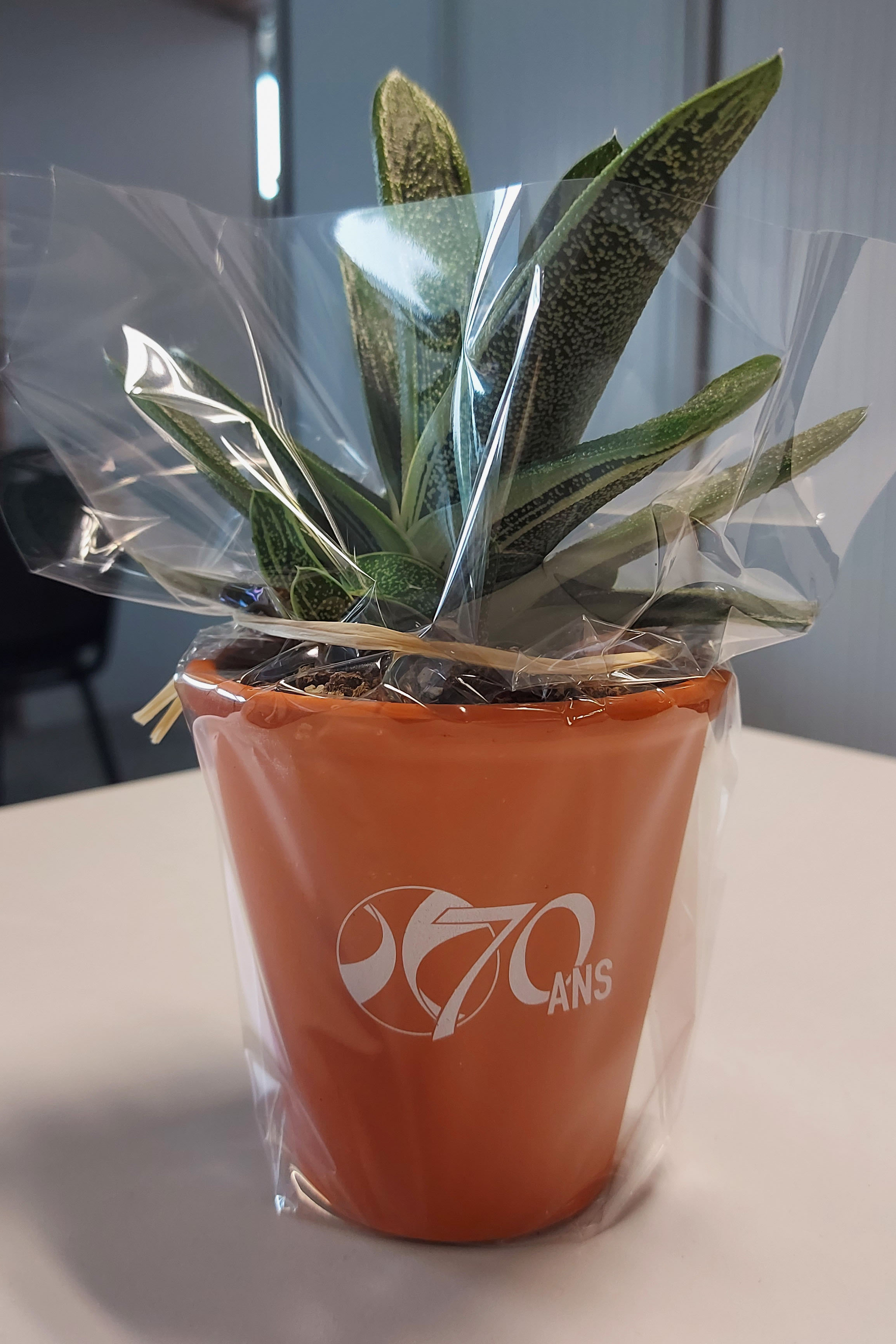 At the end of the month, the L'Isle d'Abeau facility came together for a fun commemoration of Radiall's success. They played trivia and indulged in chocolate cake and other treats. It was a great opportunity to connect with one another and have fun in the meantime.
On October 10th, Radiall Bangalore celebrated the company's history with a lunch banquet and continued the celebration into the evening where they gathered to hear speeches and testimonies from employees all across the world. The event honored Ayudha Pooja, a traditional Hindu ritual that worships knowledge, learning, musical instruments and tools used in everyday life. The space is cleaned before the pooja is performed, spiritually honoring the presence of special guests, while the captivating dances and beautiful performances paid tribute to their Indian culture and religion.
In addition to the 70 year milestone, Radiall Obregon celebrated their 15 year anniversary in early November. Employees traveled off site for a luncheon and employee recognition ceremony - highlighting 33 employees that have been at Obregon for 10 or 15 years. This week, they will host another, larger celebration on site to continue commemorating Radiall's achievements from the last 70 years.
We appreciate our customers for contributing to our success and employees for making the anniversary celebrations so memorable. As a family-owned business, we recognize the importance of building community trust with both our employees and our customers. Watch this short video to take a walk through the last seven decades.
Simplification Is Our Innovation
Since 1952, our mission has been to simplify the lives of our customers. We put them first, and provide innovative solutions, easy to install products, streamlined processes and manufacturing excellence. Our products are intricately designed and simply applied to ensure that we are actively solving industry problems across the world.
We have been leading the market with the most demanding applications to meet the needs of our customers, while delivering unrivaled performance and repeatability. Radiall has become a leader in interconnect design, development and manufacturing.
Connectivity has become increasingly important in our daily lives. With the advancement of technology, information is readily available and our lives are more convenient and richer. Radiall hopes to enable communication and connectivity in all corners of the globe.
Our Initiatives
Radiall contributes to a better world through four key initiatives: innovation, empowerment, environment and community. We keep these pillars in mind while combining teamwork and talent for the development of groundbreaking product innovation.
Our 12 product lines and over 30,000 unique components meet the highest quality standards and offer continuous growth of our company. We pride ourselves on exploring the unexpected demands and requirements of our customers.
As Radiall's history grows, so does our knowledge and expertise. These last 70 years have been amazing, and we are so excited for what's yet to come. We inspire innovation, embrace challenges and collaborate with you to succeed. And we are proud to say that our strongest connection is you.
Connect with us on LinkedIn to keep in touch and stay updated!