Q&A with Vanessa
Vanessa joined Radiall in 2019. As the Digital Learning Project Manager, she is in charge of Radiall's digital learning strategy. Read more about her role below.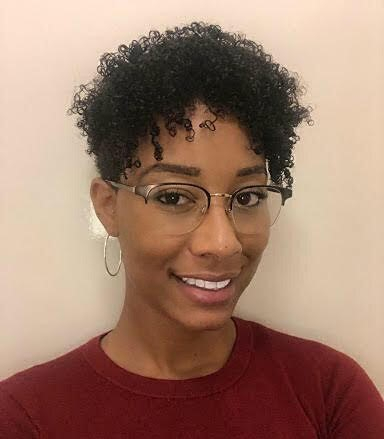 Q.What did you do when you first started at Radiall?
A.Two weeks after joining Radiall, I started working on a global training survey for all Radiall employees. This survey aimed to assess the quality of the existing training courses, define employees' learning preferences, determine their motivation for learning and developing themselves and identify the challenges related to the Digital Learning project. The participation rate surpassed all Radiall records for surveys, with 1,083 responses. I was extremely happy with the results, as it showed motivation and engagement for our Digital Learning subject. I was also super excited at the idea of starting this new project.
Q.Can you tell us more about your current role?
A.I joined Radiall over two years ago as a Digital Learning Project Manager. I'm in charge of defining and creating the Digital Learning strategy and action plan to support business growth and personal development within Radiall. The Digital Learning project will transform our approach to training at Radiall and develop new ways of learning through innovative learning experiences. My tasks consist of:
Implementing digital learning tools
Setting up Radiall's online learning platform
Training and developing the digital learning skills of HR representatives
Designing e-learning modules and learning programs
Q.What do you like most about your work?
A.The most important thing for me is sharing knowledge and helping people grow and develop themselves. I always compare people's knowledge and skills to a suitcase. My suitcase of skills is always open, and I like sharing my skills with people. I also like that my job gives me the opportunity to both teach and learn from people. My goal is to help people realize that they can increase the skills in their suitcase and develop their employability.

In Digital Learning, there is a principle called the 70-20-10 method, which reveals that individuals tend to learn 70% of their knowledge from challenging and job-related experiences, 20% from developmental relationships and interactions with others, and 10% from formal educational events. I am happy if I can contribute to our employees' skills and development.
Q.What is a typical day like for you at Radiall?
A.Every day is very different. I have a variety of tasks, from training people, setting up the online training platform, designing e-learning modules and supporting the HR representatives.
Q.What's the best advice you have for someone wanting to pursue a career in your field?
A.In our field, everything changes constantly, so you need to be aware of new trends, learning methods and learning tools. I would say that it's important to be curious about new technologies. You need to be passionate and creative, especially those who are designing learning experiences. Lastly, it is critical to be a good teacher and have strong communication skills.
Q.What's been your proudest moment in your career?
A.I had the opportunity to participate in some well-known seminaries in the Digital Learning field: Fefaur and Learning Talent and Development. These events bring together the greatest digital learning experts from large companies in France and Europe. I used to attend as a participant, but three years ago I was contacted to be a speaker. I was truly honored to share my experiences alongside renowned experts in the field. I had the opportunity to present my training program that was created to strengthen the learning and development of teams in 25 countries.

At Radiall, I'm proud that after two years of hard work, our team will soon offer all employees the opportunity to develop themselves using our online learning platform. This platform will be available in France, the USA and Mexico. We are very happy to help employees grow and develop their skills.