A Breakthrough For Optical Transceivers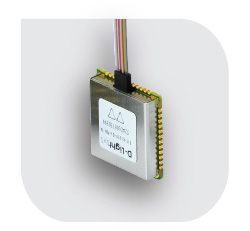 At Radiall, Simplification is our Innovation.

Since 2007, D-Lightsys® transceivers have 
been flying on military and commercial 
aircrafts and have proven to be the perfect 
solution for demanding applications 
requiring up to a few GBps per channel.
To support the increasing need of massive data transfers for military and avionics
 equipment, Radiall is in the process of developing a 28 GBps per channel transceiver.
The first milestone on this road, is the new 10+ G range which provides data rates of up to
 12 GBps per channel in an ultra tiny form factor. The package can handle up to 12 
channels and is fully qualified for shock and vibration, and is in compliance with MIL 
standards.
The two available versions, pluggable and solderable, feature a small footprint on the
 host board. The solderable option offers an ultra slim profile of 3.6mm, making it
 especially useful for high density board chassis or FPGA mezzanine board configurations.
 The unique embedded controller provides wide operating parameters including 
independent channel control, equalization/pre-emphasis and link survey data. These 
10+ G devices include an internal control loop to ensure a constant link budget within
 an extended temperature range of -40/+85°C.
Directly compatible with most digital balanced signal protocols, the 10+ G range meets
 IEEE std 10G Base-SR10, Fiber Channel, Infiniband, SFPDP, sRIO and VSR requirements as
 well as ARINC 818 and DVI video standards.